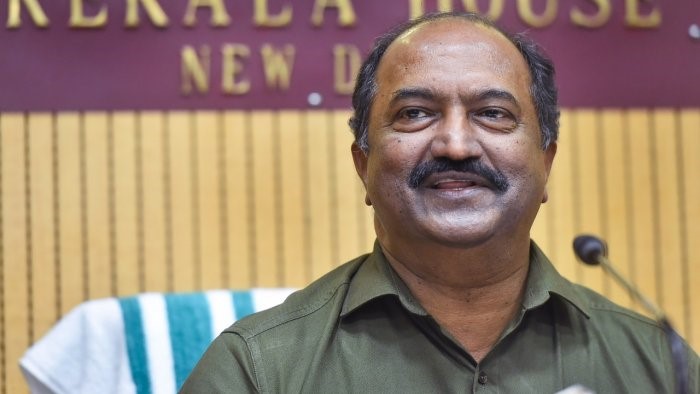 Kerala is experiencing economic hardships due to the unfavourable policy measures taken by the Centre, Finance Minister KN Balagopal has said.
Speaking to the media in Thiruvananthapuram on the last day of the 2022-23 financial year on Friday (March 31), Balagopal said there was a shortage of ₹40,000 crore in the financial year due to the policies of the Union government.
'Kerala performed well due to judicious financial management'
He also said that despite the adverse situations, Kerala managed to perform well in terms of income and expenditure. "Everything including salary, pension, and loan repayment were paid correctly. The project cost of local bodies is over 96 per cent. Many panchayats have spent 100 per cent of the funds allotted, and the treasuries functioned without any hitch," Balagopal said.
Also read: Misuse of CM fund: Kerala Lok Ayukta refers case involving Pinarayi to larger bench
He said judicious financial management helped the state to perform well despite prevailing constraints. The minister said there was an increase of ₹12,000 crore in the state's own tax revenue (SOTR) and that there was a rise of around ₹23,000 crore in the tax collected by the government on its own over the last two years.
'Opposition parties should raise their voice for Kerala'
Balagopal said the opposition parties should also raise their voice for Kerala. "We took a stern stand on (Congress leader) Rahul Gandhi's issue in Parliament. Our stand is to protect the democracy and raise our voice when it's in danger. Unfortunately, Kerala's opposition is not raising their voice in favour of the state," Balagopal said.
Also read: Operation Arikomban: 13 panchayats on 12-hr hartal against HC decision | Kerala
When asked about the opposition UDF observing black day on April 1 to protest against the fuel cess coming in force, he said it was a political protest. "It's a political move by the opposition. I hope they also raise the issue of high price of LPG in the country. They consider the Left government as their main enemy. The people are watching," Balagopal said.
(With agency inputs)