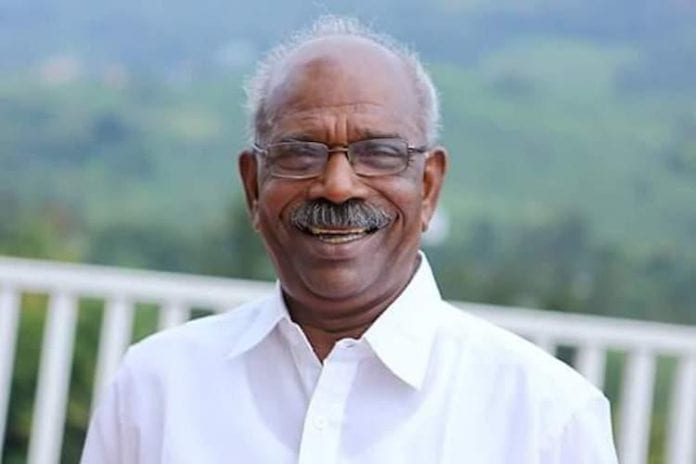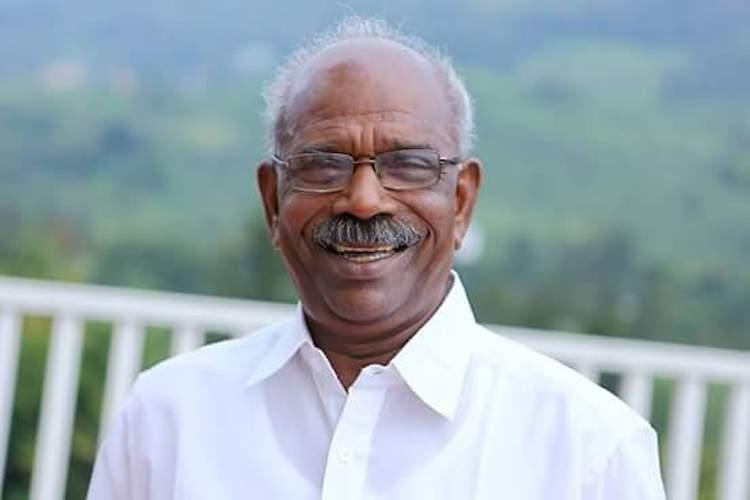 Kerala CPI(M) leader and former minister for power MM Mani has landed in soup once again with a BJP leader from Kottayam lodging a complaint against him for defaming Prime Minister Narendra Modi.
According to BJP leader N Hari, Mani's statement is "provocative and intended to promote enmity between communities".
Speaking to the media at Pooppara in Idukki, Mani slammed Modi, BJP and RSS chief Mohan Bhagwat. He was responding to media queries on the disqualification of Congress leader Rahul Gandhi from the Lok Sabha. It was a three-and-a-half-minute soundbite given to the TV reporters, in which the outspoken leader lambasted the prime minister and his party.
Also read: Kerala farmers will vote for BJP if rubber price hiked to ₹300 a kg, says Thalassery archbishop
Lambasts Modi, RSS-BJP

Mani said, "Why would we refrain from criticising his party and a bunch of evildoers called the RSS who are not shy of any wrongdoings? They are a group of robbers who believe that killing Gandhi was the right thing to do. What else can we expect from them? I'm a Marxist. Although I disagree with Gandhiji and his philosophy in many ways, can I support his murder? He was the one who fought for the country's Independence; his contribution to the building of this nation is priceless. He did not fight the British to make his kids prime minister or ministers, right?" (sic)
Lashing out at the RSS and the BJP, Mani said, "The only legacy these guys have is the murder of Gandhi, not only him, they have killed thousands of Muslims also. Modi is their leader and Bhagwat is Modi's leader, not the other way around. Bhagwat says they have been fighting for the last 1000 years. Against whom are they fighting? What did they create after their so-called fight? They fought solely to uphold the privileges of the upper caste among Hindus. They opposed the causes of the disadvantaged groups in the community."
Talking about minorities in the country, Mani said, "After massacring thousands of Muslims, now they are targeting the Christians. About 356 churches have been demolished already. Thousands were forcefully converted from Christianity. How could we not be critical of him? Come, let them sentence me as well. I suppose Rahul Gandhi wasn't as harsh with them as I am."
Targeting Modi, he said, "What is the PM doing, aiding the looting of the country's wealth by helping Adani. This nation is being pillaged by the RSS and Sangh Parivar. As the murderers of Gandhi, thousands of Muslims, and hundreds of our party workers, they are this nation's greatest threat." "What credentials do they have to go after Rahul Gandhi," asked the CPI (M) leader.
"They divided society into Brahmin, Kshatriya, Vaishyas, and Shudra — what else have they got apart from the caste-based discrimination? Even OBCs like Ezhavas did not have the right to wear clothing on their torsos until recently, and these people boast about fighting for a thousand years. Sree Narayana Guru, Chattmbi Swamikal, Vagbhadanandan, and Vivekanandan were among the renaissance leaders who opposed it; Gandhi also played a significant role. He was a Hindu, but he wasn't fanatic as these guys," he added.
Mani's video went viral on social media immediately after the TV channels aired it, evoking a mixed response.
Also read: Union Minister Anurag Thakur accuses Kerala govt of corruption, nepotism
No stranger to controversies
Mani, a blunt septuagenarian who is frequently referred to as 'raw and frank person' by his own party men, is no stranger to controversies. He had landed in trouble in 2012 after delivering a notorious speech about the party's use of assassination tactics against political rivals. The senior Communist leader is heard "boasting" about the CPI (M) murdering as many as 13 political rivals in the speech given on May 25, 2012, which has since been dubbed the "1…2…3 speech".
"The first three were killed in order. One was shot, one was stabbed and the other one was beaten to death," said Mani when he was the district secretary of the party in Idukki.
In fact, all these incidents he was referring to was part of the political battle took place in the high-range area over a period of time, between the estate labourers and the agents of the owners, opined Saji Markose, a political commentator in his study on the history of trade unions in Idukki.
Rise through the ranks

Mani demonstrated his leadership skills as a union leader in the farmer and labourer struggles as a communist party member rising through the ranks. He was born in Kidangoor, Madhavan and migrated to Idukki with his parents 1950s, where he became a popular trade union leader who fought for the basic rights of the plantation workers.
He has served as the CPM district secretary nine times and was the party's longest serving district secretary of the state.
Also read: 'Benevolent sexism' a norm among young women in Kerala, reveals survey
His first attempt at the Kerala Assembly came in the 1996 elections, but lost from Udumbanchola by a margin of over 3,000 votes to EM Augusty of the Congress. Since then, he more or less remained aloof from electoral politics. He, however, won the Udumbanchola seat in May 2016 assembly elections by defeating Senapathy Venu of the Congress and went on to become the minister for power in the first Pinarayi Vijayan ministry.
He contested again in the 2021 elections when his majority skyrocketed to 38,305 from 1,109.
Recently, Mani had once again landed in trouble after he made derogatory remarks against Opposition MLA and wife of the slain Revolutionary Marxist Party leader TP Chandrasekharan, who had been allegedly killed by a group of assailants belonging to the CPI (M).
After the Speaker ruled it inappropriate, Mani withdrew his statement. When it comes to his impromptu speeches, in which he typically engages in crude criticism of his opponents, Mani had frequently fallen foul of political correctness. It does not sit well with his opponents when his supporters try to characterise it as his naivety as a villager.