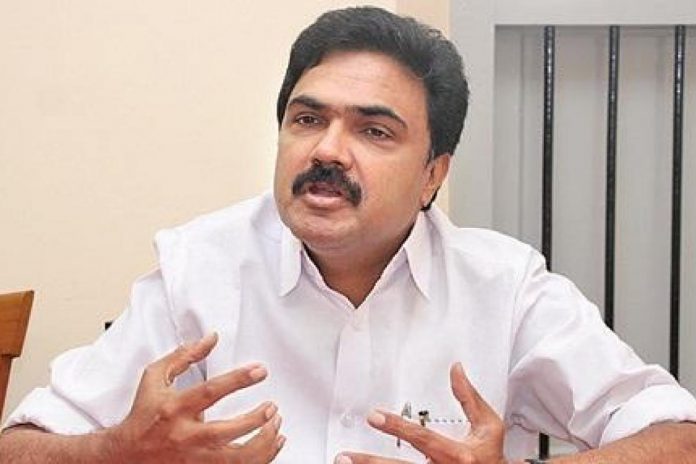 The Congress-led United Democratic Front in Kerala suffered a setback on Wednesday (October 14) with Jose K Mani of Kerala Congress (M) severing its decades-old ties with it.
The Kerala Congress (M) chief also announced his resignation from Rajya Sabha and joined the ruling Left Democratic Front (LDF).
The KC (M) faction is exiting the UDF after 38 years. Mani was elected to the Rajya Sabha with the support of the UDF.
His faction was sulking for some time after the UDF sided with his rival faction led by PJ Joseph. The party split into two after the death of party chairman KM Mani last year.
Advertisement
Announcing the decision, Mani said at a press conference that the party suffered badly in the UDF camp. He also claimed that the politics in Kerala will change much after his decision.
However, the Lok Sabha member of KC(M) from Kottayam, Thomas Chazikadan, will not resign.
"We have taken a decision not in the anticipation that it would lead to debate or discussion. We stand by our decision (to sever the ties with the UDF)," 82-year old Mani told reporters in his assembly constituency Pala in the district.
He was responding to a question on the reported move by key UDF partner IUML for mediation.
"We welcome discussions. But on this issue, we have already taken a decision," Mani, who has been sulking since being forced to quit as finance minister last year over the bar bribery scam, said.
He said KC (M) had nothing to fear as the party had proved its strength by fighting elections alone in the past.
UDF Chairman Ramesh Chennithala said a decision to have further talks for a patch-up with the KC (M) would be taken only after discussions among the front constituents. "Congress and other front parties never did anything to force Mani to quit UDF. There were no issues that could not be resolved. Mani should have taken up his party's problems within the front," he told reporters.
Chief minister Pinarayi Vijayan has welcomed the decision of KC(M). He said it will strengthen democratic and secular forces in the state.
The Kerala Congress is predominantly a Christian party with a strong base in central Travancore and the LDF is eyeing minority votes with the new alignment.
Meanwhile, BJP has started sending positive signals to the KC (M), saying the saffron party has no "untouchability" towards the Mani-led party.