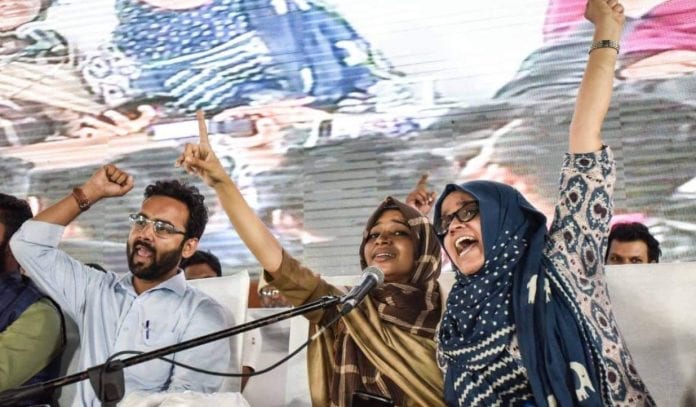 In an anti-CAA rally in Kerala, row erupted over Jamia student Ayesha Renna's comments about protestors detained by the Kerala government, on Sunday (December 29).
The rally was held at Kondotty in Malappuram district of Kerala and was attended by members of various political parties.
While addressing the rally, she condemned the arrest of Bhim army leader Chandrashekhar Azad. She also sought the release of the protestors arrested by the Pinarayi government. This invited the ire of the CPM workers present in the crowd who demanded an apology from her.
Also read: Cops lathicharge Jamia students, use tear gas during Citizenship Bill protests
In a video that has gone viral in social media, protestors are seen arguing with her around the stage. Asserting that there shouldn't be internal conflicts, she contended that she just voiced her opinion. In response, someone in the crowd retorted that the place to voice her opinion was her home.
There were numerous unconfirmed reports in media which said she apologized before leaving.
It was also reported that the CPM workers were not against Renna voicing her opinion but were just opposed to her using the joint protest platform to express her displeasure at the government's actions.
Also read: Marched out of hostels and treated like criminals by cops: Jamia students
Ayesha, who was the face of the protests in Jamia against the CAA, shot to fame after a video of her and a group of female students were seen shielding a male student from police attacks, went viral on social media.