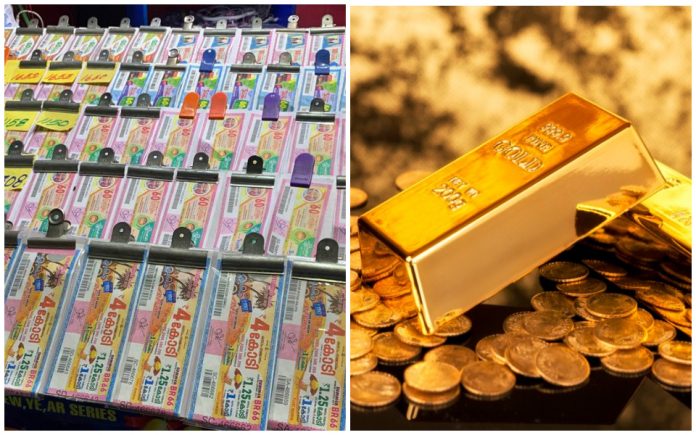 Kerala chief minister Pinarayi Vijayan last week inaugurated 35 upgraded government schools across the state with new buildings and educational infrastructure, which is something any state would be proud of.
In any case, Kerala was leading the country in educating its citizens with a 96.2 percent literacy compared to the lowest-placed Andhra Pradesh at 66 percent, according to the latest figures released by the National Statistical Office (NSO).
Being on top of the education table has not helped Kerala at all. It is a paradox that economists have been trying to unveil. Kerala figures last in terms of ease of doing business while Andhra, with the lowest literacy, figures on top. Kerala has long been perceived as being agnostic to industrial activity. The latest such instance is the Kerala government objecting to the Adani group being given the Trivandrum airport after a national bidding war.
What exactly do Keralites do with their money and time? In an interesting article published in LiveMint on September 11, Harish Krishan of the Kotak Mutual Fund, says that according to FY18 figures, the state spent Rs 12,000 crore in buying lottery tickets, compared to investing Rs 17,000 crore in FDs (non-resident Keralites put in a similar amount in FDs).
Kerala's fascination with lotteries shows that a huge majority of the people believe they can get rich quickly without going through the rigmarole of a lifetime of hard labour in the fields or in humid offices. Around 79 million lottery tickets are sold every week in a state with a population of 33 million. At least 8 million households on an average buy 500 lottery tickets a year.
However, this lottery craze has a positive spin-off. The lottery business was nationalized in 1967 and the state lottery department made a humongous profit of Rs 2,500 crore last year compared to Rs 100 crore in 2011, a phenomenal decadal jump.
Kerala Lotteries thus makes a huge profit, without any spend or risk or marketing cost and according to Krishnan, can become one of India's top business companies if listed. The other positive spin-off is that there is a 20 percent distribution margin and a huge number of poor people who are vendors get their monthly pay, which is not bad considering that tickets are often priced at Rs 100, though the average is Rs 30-40.
Incidentally, Keralites also spend the largest amount by far on buying gold, with the monthly per capita expenditure on gold being Rs 208.55 compared to Rs 34.07 by the second-placed Goa. Kerala is the reason why India buys a fifth of the world's total jewellery demand, according to the figures of 2017.
Related news: Monthly GST lottery offer for B2C invoices to start from April 1
Furthermore, India contributes only 3 per cent of the world GDP, but buys up a fifth (20 per cent) of gold solely due to Kerala's habits. In 2017 Q1, while the 20 trillion economy of the US bought 22.9 tonnes of gold, India's demand for gold jewellery was 92.3 tonne, most of it to feed the Malayali love for glittering gold.
This and other statistics show that the state has not benefited from educating its citizens, since the state does not create jobs or wealth but just consumes wealth. Instead, the Gulf region, for example, has benefitted hugely from the educated Keralites and has built huge manufacturing infrastructure and world-class cities using these citizens.
Lottery benefits only one in a million and few get spin-off prices of Rs 10,000 to Rs 1,000 if the last three digits match that of the winning ticket. Even to imagine that the state spends more on lottery tickets than for medicines and health (Rs 8,000 crore annually) is baffling.
One obvious reason is that Kerala educates its people including women but does not provide jobs nor does it make it conducive for conducting business (the IT sector in the state is an exception). So frustrated without jobs, or a conducive environment for small business, many tend to believe that even the small lottery prizes will give them enough money to survive.
In creating jobs, especially in manufacturing, Kerala with one vehicle manufacturing company, is a sad neighbour to Tamil Nadu, which has 30 vehicle manufacturing units across the state, ranging from big multinational companies like Renault to new startups.
Any Keralite who wants a job has to go outside the state. Flying outside the country is the preferred option.
Related news: Daily wage labourer from Kannur wins ₹12 crore lottery
The schools inaugurated by the CM is part of ambitious Rs 5,000 crore plan to modernize school infrastructure. However, it is time for the state to figure out how to keep the students passing out suitably employed. Once educated, youngsters are naturally disinclined to go into manual labour, resulting in over a million migrants working in the unorganized sectors in Kerala.
The minimum wages are highest in Kerala (from Rs 650 to Rs 850), almost double that of other states, which is another reason why the manufacturing sector is not keen on establishment in Kerala and vice versa.
During the lockdown, the government spent Rs 1,250 crore to give food kits to 88 lakh households which could actually afford to buy and cook food. Instead, these households spend unusually large amounts of money on buying lottery tickets. In Kerala, a basic meal costs only Rs 50 on average, the same cost of a lottery ticket.
On an average, eight million households buy 500 lottery tickets a year, the expenses for which is equivalent to eating one meal comfortably for one year. So, considering that Kerala lotteries make a huge profit, it can be surmised that the government gives back to households as food packets, what it takes with the other hand as lottery ticket charge.
Kerala sees its future in the knowledge industry, which has picked up well. Kerala was been declared top performer in developing a start-up ecosystem in the States Startup Ranking. A small Kerala start-up based in Alleppey was also selected by the central government to develop an Indian version of Zoom, the video conferencing platform.
But with educational degrees under their arms, most Keralites spend their time and money looking to hit the jackpot, which is easier to find than jobs.