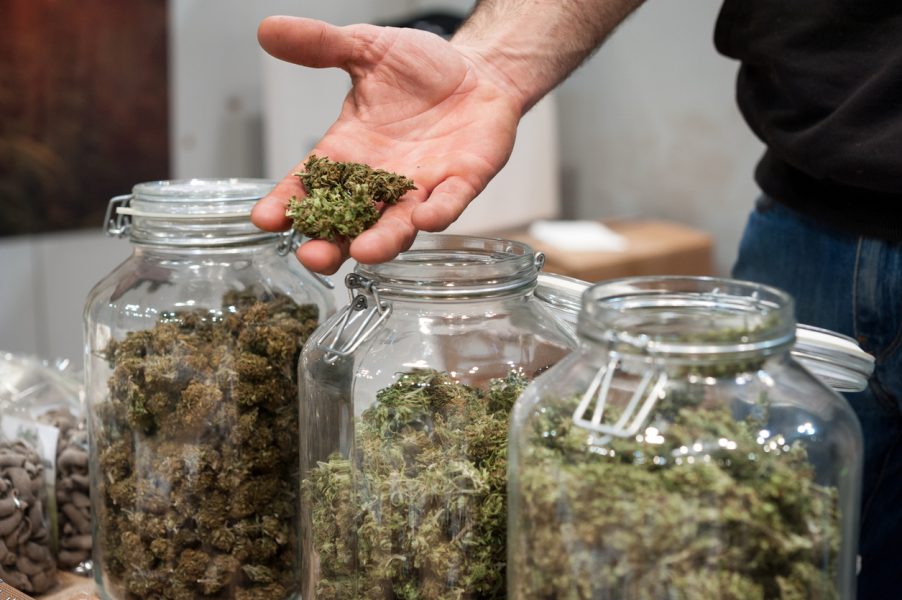 Excise officials seize 155 kg of cannabis in Thiruvananthapuram drug bust; 4 held
Excise department officials seized 155 kg of cannabis and 61 grams of the synthetic drug Methylenedioxymethamphetamine (MDMA) at Pallithura in Thiruvananthapuram and arrested four men on Sunday (July 9).
The accused allegedly brought the narcotics to Kerala from Visakhapatnam in Andhra Pradesh. The drugs were seized when the culprits were allegedly unloading the narcotics from their vehicle into their rented accommodation at Nehru Junction in Pallithura, an Excise officer said.
The officer said all the four accused went to Visakhapatnam by road to buy the drugs. Two of them returned by air while the remaining two brought the drugs by road in their vehicle.
The operation
The officer said that the Excise department was aware of increasing incidents of drug smuggling in the coastal areas. As part of the nearly month-long investigation, the agency received information about the transportation of cannabis from Visakhapatnam by road.
Also read: NCB busts pan-India drugs trafficking network operating through dark web
"We followed the vehicle when it entered Kerala all the way to their home. When they began unloading it, we caught them in the act. Around 133 kg of cannabis was seized from their vehicle. The remaining was seized from their home," the officer told PTI.
The raid and the subsequent seizure and arrests took place in the afternoon and the related procedures are still going on, he said.
He added that any involvement of others, in Kerala and in Andhra Pradesh, would be revealed only after interrogation of the four accused, who are in the 21–34 age group.
(With agency inputs)