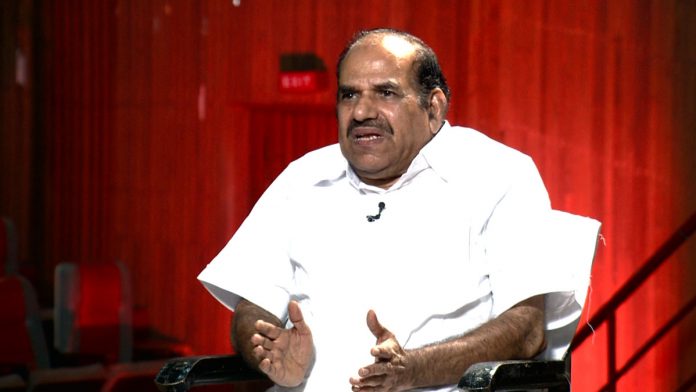 Politburo member and CPI (M) state secretary Kodiyeri Balakrishnan is on medical leave and has been replaced by Left Democratic Front (LDF) convener M Vijayaraghavan, the CPI (M) said in a statement on Friday.
Kodiyeri has been undergoing treatment for cancer and hence the party state secretariat has approved his request for indefinite leave.
Never before has CPI (M) handed over the charge of state secretary to someone else while the secretary goes on leave. Kerala Chief Minister Pinarayi Vijayan had held the position for 17 years but not once the charge was given to anyone else. Earlier, Kodiyeri himself had gone to US in October 2019 for treatment, but even then no one else was given the charge of state secretary.
Also read: Bineesh Kodiyeri's family files complaint against ED raid, moves rights panel
The decision to appoint M Vijayaraghavan in place of Kodiyeri has been taken at a time when his son Bineesh Kodiyeri has been arrested by the Enforcement Directorate in connection with the Bengaluru drug case. Bineesh's friend and business associate Mohammed Anoop was arrested with possession of drugs and the ED has said in its remand report that they suspect Bineesh had given funds to Mohammed Anoop and was not disclosing all facts.
However, this is not the first time that Kodiyeri has been in controversy because of his son. In June 2019, Binoy Kodiyeri, his eldest son, was accused by a Mumbai-based woman of rape. That time Kodiyeri had reportedly expressed his willingness to be away from the post.
Surprisingly, Vijayraghavan, who has been chosen to step in for Kodiyeri, even if for the time being, does not come from Kannur. Leaders from Kannur have almost always been at the helm of the party.
There have been rumors in a section of the party that Bineesh's arrest has caused embarrassment to the party. Therefore, Kodiyeri, not getting enough support from the party, has decided to step down.