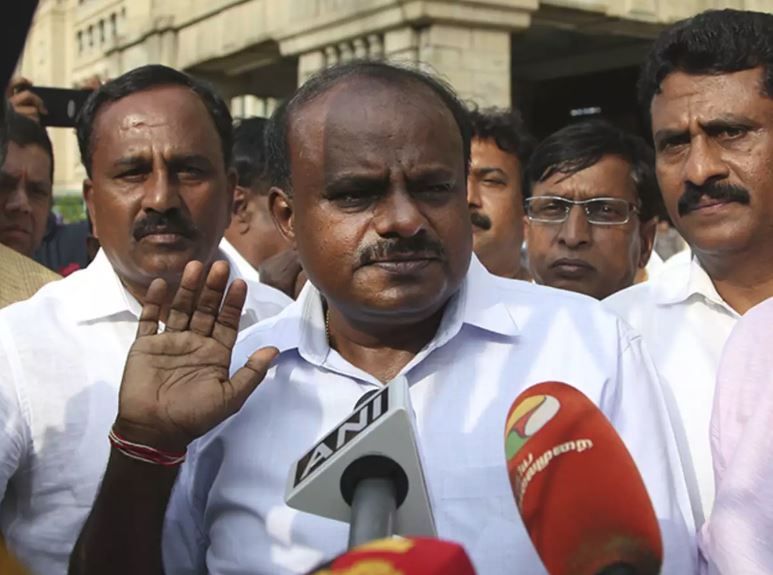 The Bengaluru police arrested two men for allegedly using abusive language against Karnataka Chief Minister Kumaraswamy and his family members, on Monday (June 10).
This comes amidst report that Yogi Adityanath government arrested five people, including a journalist, for posting 'objectionable' content about the Uttar Pradesh Chief Minister. Adityanath came under severe criticism after the arrest and the matter will be heard in the Supreme Court on Tuesday (June 11).
The High Grounds police booked two men, Siddaraju (26) and Chama Gowda (28), residents of Channapatna, for causing insult and intent to incite offence against a particular community. The police arrest the two youth upon complaint filed by JD(S) members in Bengaluru.
The arrest comes weeks after the government registered an FIR against Vishweshwar Bhat, editor of Kannada Newspaper Vishwavani for publishing an 'false' article on Kumaraswamy's family members.
While the Lok Sabha elections were on, the Chief Minister expressed that he would cut all media interactions alleging biased coverage over his son's Lok Sabha seat contest in Mandya. Nikhil Kumaraswamy lost to actor Sumalatha Ambareesh. Upset with Lok Sabha results, where JD(S) won 1 of the eight Lok Sabha seats it contested, the CM was acting tough on anyone criticising him or his family members.