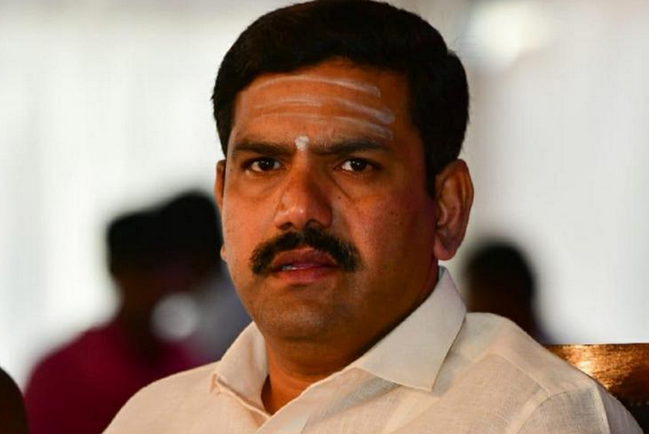 Karnataka Chief Minister BS Yediyurappa's son BY Vijayendra sees a "political conspiracy and vendetta" in allegations against him of taking bribes from a contractor over a Rs 666 crore construction project in Bengaluru.
Last month, Kannada news channel Power TV, aired a 'sting operation' in which allegations were made against Vijayendra who is the Karnataka BJP vice-president. After the report, the channel faced raids and was also off air for nearly 48 hours.
Reacting to the allegations, Vijayendra said it was an attempt to "malign" his father's name and also "destabilise" the BJP government in the state.
Related News: Graft charges haunt Yediyurappa
"This is clearly an attempt to try and malign my father's name and destabilise his government. My father is being blamed for issues he is not even involved in. There is no iota of truth in these allegations. We will not fall prey to blackmailers," Vijayendra told ThePrint website on Friday (October 23).
"This is part of a bigger conspiracy. We know that there are leaders who want to see my father lose power. They have used all sorts of malpractices to show my father and me in a bad light," he added.
Referring the 2011 illegal mining case which led to Yediyurappa quitting as the chief minister and going to jail, Vijayendra said, "The 2011 Lokayukta case has caused enough hurt to Yediyurappaji and our family. By the time we could prove the transactions were legal in the case, my father was forced to step down. This time we will fight it out."
Back then, Lokayukta Justice Santosh Hegde had indicted Yediyurappa. The report said Yediyurappa and others were responsible for the loss of Rs 16,085 crore to the exchequer between 2006 and 2010.