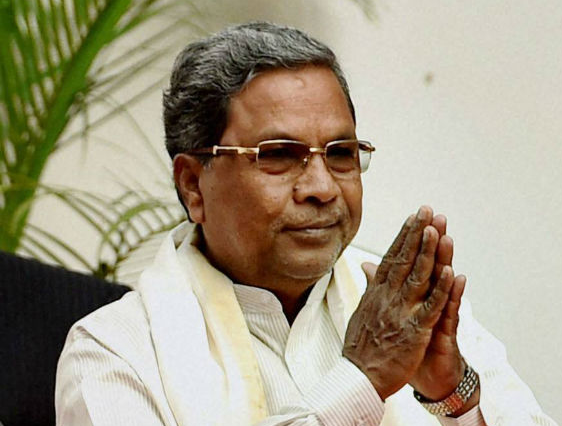 Siddaramaiah, the 24th Chief Minister of Karnataka in the 16th State Assembly, hails from a humble background where he wholeheartedly embraced socialism, shaping his path towards becoming one of the state's most beloved and influential leaders.
The story of Siddaramaiah, 75, is the tale of a common man who attained great success by dint of sheer determination and hard work. Born in the small village of Siddaramanahundi, located 160 km away from Bengaluru in the Mysuru district, Siddaramaiah's parents belonged to an ordinary Kuruba (shepherd) farming family engaged in sheep grazing. Siddaramaiah's childhood, marked by embracing the obstacles of rural life and rising to remarkable achievements, serves as a guide and inspiration to those who come from similar modest backgrounds.
Born on August 12, 1948, Siddaramaiah became the first in his family to graduate. This was in an era when it was considered tough to pass the SSLC (10th standard). During his school and college days, Siddaramaiah's oratory skills earned him admiration from all, foreshadowing the remarkable path he would carve for himself.
Siddaramaiah spent his childhood in his hometown Siddaramanahundi village. During his early years, he did not attend school and instead took up sheep grazing. However, upon recognizing Siddaramaiah's talent, the village school teachers brought him to school and directly admitted him to the 5th standard, ensuring that his educational journey commenced in earnest. Siddaramaiah often fondly recalls his days of grazing sheep as a young boy.
After his primary education, Siddaramaiah embarked on a new chapter and moved to Mysore. He enrolled at Yuvaraja College to pursue his college education, ultimately earning a B.Sc degree. "My father's idea was to make me a doctor," Siddaramaiah recollects a poignant memory as he reflects on his past.
Also read: It's official: Congress names Siddaramaiah as Karnataka CM, DK Shivakumar his deputy
Contrary to his father's wishes, Siddaramaiah chose to pursue a career in law. He joined Sharada Vilasa College, where he obtained his law degree. After completing his studies, Siddaramaiah's journey in the legal field began to take shape. He spent some time as a guest lecturer at Vidyavardhaka Law College, honing his expertise and sharing his knowledge with aspiring law students.
The plunge into politics
Siddaramaiah's brilliance as a lawyer extended beyond the courtroom. His heart always throbbed for the oppressed classes. This led him to forge a connection with the renowned socialist thinker, Prof Ramdas, and fall under the profound influence of Ram Manohar Lohia.
During his student years, Siddaramaiah rented a room in a building near Subbaraya Lake in Mysore, where he faced difficult times. This first-hand experience served as a catalyst for his commitment to implementing numerous pro-poor schemes during his tenure as Chief Minister.  He once told his admirers, with great pride: "I know the suffering of the poor, I have experienced it myself. That is why I have decided to implement Annabhagya, Ksheera Bhagya, Vidyasiri and other schemes."
While practicing law under the guidance of Prof. PM Chikkaboraiah, Siddaramaiah gradually found himself drawn towards public life. It was during this period that he began to absorb leadership qualities and ideologies. The influence of Dr. Ram Manohar Lohia's thinking provided Siddaramaiah with a clear theoretical understanding of the significance of social justice, igniting a fervent passion within him to champion the cause of the oppressed classes. This newfound conviction led him to make a momentous decision — leaving his legal profession behind and plunging into the realm of politics.
Thus, Siddaramaiah embarked on his political journey, taking one step at a time. In 1978, he officially entered politics and became a member of the Taluk Development Board, marking the beginning of his active involvement in political affairs. Simultaneously, he found himself drawn to the farmer's movement, which served as an impetus for his association with Prof. MD Nanjunda Swamy, a popular farmer leader and a steadfast companion on Siddaramaiah's political path.
Entry in the electoral arena
In 1980, Siddaramaiah made his first foray into electoral politics, contesting from the Mysore Parliamentary constituency under the banner of the Praja Socialist Party, with the backing of socialist leader George Fernandes. Although he faced defeat in this initial attempt, Siddaramaiah transformed this setback into triumph. Undeterred by his previous loss, he contested the 1983 assembly election as a Lok Dal candidate from the Chamundeshwari assembly constituency. He defeated D. Jayadevaraja Arasu of Indira Congress, securing his place in the Legislative Assembly for the first time.
Siddaramaiah's entry into the Legislative Assembly coincided with the tenure of Ramakrishna Hegde, who helmed the government at that time. Hegde had received support from non-party members and BJP representatives to form the government. Siddaramaiah also aligned himself with the coalition. As a result of this, Siddaramaiah was appointed as the President of the Kannada Kavalu Samiti. Subsequently, he assumed the role of Minister of the Silk Ministry, further cementing his presence in the political arena.
Also read: Karnataka: Committed to working unitedly for people, say Siddaramaiah, DK Shivakumar
In 1985, when the midterm Assembly elections were called by the then CM Hegde, who dissolved the Assembly to seek fresh elections following poor performance in the Parliamentary elections, Siddaramaiah contested as a candidate of the Janata Party and was elected for the second time. Later, he assumed the role of Minister of Animal Husbandry and Silk, where he made significant contributions.
He also served as Transport Minister in SR Bommai's cabinet. In 1989, Janata Party split into two factions: the Janata Dal and the Samajwadi Janata Party. Siddaramaiah then aligned himself with Janata Dal, but he was defeated in the assembly election as a candidate of that party. In 1991, he contested the Koppal Lok Sabha seat, albeit unsuccessfully. This phase of his political journey was characterized by minor setbacks, but it served as a valuable learning experience and a testament to Siddaramaiah's perseverance.
A successful Finance Minister
A heartbroken Siddaramaiah made a resilient comeback in the 1994 assembly elections, emerging as a candidate of the Janata Dal and securing his place in the assembly for the third time. Notably, he was appointed as the Finance Minister in Chief Minister HD Deve Gowda's Cabinet. When he was preparing the Budget, Siddaramaiah faced mockery from his opponents, who questioned his competence and said: "What does a sheep-herder know about accounts and budget?"
Unfazed by this ridicule, Siddaramaiah took it as a challenge and responded with determination. He presented the budget on 13 occasions, setting a remarkable record, and proved himself to be a highly successful Finance Minister. In 1996, when Deve Gowda became the Prime Minister, Siddaramaiah was appointed as the Deputy Chief Minister in JH Patel's cabinet. This elevation marked another milestone, further solidifying Siddaramaiah's position as a key figure in the political landscape of the state.
In 1999, following another split within the Janata Dal, Siddaramaiah identified himself with the secular faction of the party led by Deve Gowda. However, he was defeated in the assembly election as the candidate of that party. He made a triumphant return in the 2004 elections, winning a seat once again. He became the Deputy Chief Minister in the Congress-JD(S) alliance government.
A new chapter with the Congress
Inevitably, due to changing political dynamics, Siddaramaiah found himself compelled to distance himself from the JD (S). In 2006, a situation arose when he had to leave the party, after he lost the Deputy Chief Minister position. On July 22, 2006, Siddaramaiah made a political move by joining the Congress in the presence of AICC President Sonia Gandhi at a grand convention held at the Palace Grounds in Bangalore. This development marked another turning point in Siddaramaiah's political career. Subsequently, in the re-election for the Chamundeshwari assembly constituency, he contested as a candidate of the Congress Party and secured an exciting victory.
In 2008, as a result of the redistribution of assembly constituencies, the Varuna constituency was formed. Siddaramaiah successfully contested from the new constituency and entered the Legislative Assembly, eventually becoming the Leader of the Opposition. During this time, Siddaramaiah orchestrated a movement in state politics by organizing a march from Bangalore to Bellary, sounding a bugle against the miners of Bellary. Furthermore, Siddaramaiah championed the cause of the marginalized sections of society by spearheading a movement called "AHINDA" (Minorities, Backward Class, and Dalits), and became their undisputed leader.
Also read: TN CM MK Stalin invited for Siddaramaiah's swearing-in
Now, it's a part of history that he became the CM in 2013 after winning again from the Varuna constituency. In 2018, his political decision backfired when he contested from two constituencies as CM, passing on his Varuna seat to his son, Dr Yatindra. He lost Chamudenshwari but won by a narrow margin in the Badami constituency. He later became the chairman of the coordination committee of the coalition government of the JD(S) and the Congress.
However, the government collapsed due to the BJP's 'Operation Lotus,' which involved the poaching of 17 Congress and JD(S) MLAs and forcing them to defect. Siddaramaiah became the Leader of the Opposition while BS Yediyurappa formed the BJP government. Now that he has once again taken up the mantle of Chief Minister, it marks his comeback.
Despite assuming the role of CM, Siddaramaiah remains true to his roots in Siddaramanahundi. The folk dance "Veera Makkala Kunita" still holds a special place in his heart, and he continues to cherish it. Every year, he eagerly participates in the village festival, dancing alongside the villagers.
Siddaramaiah has had a deep connection with literature from the very beginning. He shares a close bond with progressive thinker Devanuru Mahadeva, who serves as both a friend and a guide. He was also associated with renowned writer UR Ananthamurthy. His proficiency in the Kannada language is widely recognized, and he enjoys visiting schools occasionally to teach children Kannada.
In Siddaramaiah, Karnataka has a leader who bridges tradition and progress, embracing the cultural tapestry and intellectual pursuits that shape the essence of the state. A leader who nurtures the past while paving the way for a brighter future.