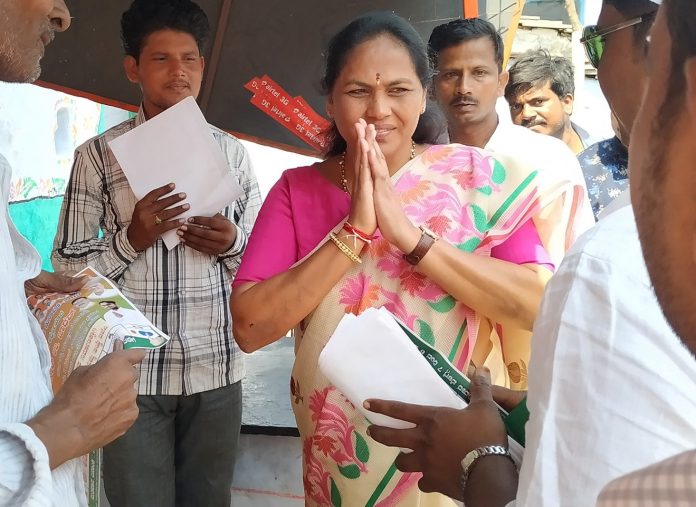 On Saturday (May 25), 19-year-old Shivkumar Uppar committed suicide in Belagavi district in North Karnataka. Uppar was an active supporter of 'protecting cows' as per his Facebook posts. But his suicide had nothing to do with it. The police attributed his death to personal reasons after investigating and speaking to victim's family. But members of Bharatiya Janata Party (BJP) quickly politicised Uppar's death.
The next morning, BJP's two-time Member of Parliament Shobha Karandlaje tweeted saying Uppar was murdered for protecting cows from cow smugglers. In the same post, she shared the disturbing images of the teenager's suicide scene. Within hours, the post got 2,300 retweets and garnered 3,269 likes.
After her colleague, Belagavi MP Suresh Angadi, and district Police Lokesh Kumar confirmed that it was suicide and revealed the post-mortem reports, Karandlaje deleted her tweet. The MP showed no remorse. The damage was already done. People shared the fake messages in English and vernacular languages on Facebook, Tik Tok and other social platforms, and it continues to spread till date.
While the police booked two youngsters for spreading fake news concerning Uppar's suicide, they took no action against the MP. This is not the first time that Karandlaje has found herself in such a situation. There have been similar controversial posts in the past.
The Congress-JD(S) coalition government in Karnataka took a tough stance on fake news in recent months. It arrested five individuals — journalists Mahesh Vikram Hegde (Postcard News founder) and Hemanth Kumar, and BJP sympathisers Shruti Belakki, Sharada and Ajith Shetty Heranje — in connection with spreading fake news. In all the cases, Karandlaje was quick to support the accused.
The police arrested the first four in connection with the fake letter pertaining to the Lingayat community. They detained Heranje, owner of UKsuddi.in news portal, for publishing Photoshopped images of Chief Minister HD Kumaraswamy and his wife Radhika Kumaraswamy.
Karandlaje started an online campaign with the hashtag 'emergency in Karnataka' and targeted the state government for its crackdown.
Ahead of the Karnataka elections last year, she tweeted saying Hindus in Karnataka should vote for the BJP and accused the Congress party of appeasing Muslims.
The topics Karandlaje and her followers usually discuss online are on the alleged killing of BJP/RSS workers, military developments, religious matters, and memes targeting non-BJP politicians.
In 2016, she tweeted about RSS worker R Rudresh's murder and levelled charges against Congress MLA Roshan Baig. The Congress party was quick to refute charges and asked her to submit proof supporting her allegations. Even the RSS distanced itself from her comments. The police found no evidence of Baig's involvement.
On July 8, 2017, Karandlaje, submitted a list to the then home minister Rajnath Singh alleging 23 Hindus, who were part of the BJP and its affiliate organisations, were 'murdered' in Karnataka, and held "jihadi elements" responsible for those incidents.
Investigations revealed that one of the victims mentioned in the list was alive and many of the cases related to personal enmity, accident and suicides, and not communal incidents. For instance Ashok Poojari from Moodbidri, as per the list was killed on September 20, 2015. But in reality, he was alive. Another, Raju Madikeri was allegedly killed during a Tipu Jayanti event. But he actually committed suicide by jumping off a hospital building.
In December 2017, BJP members, including Karandlaje, ranted on social media about the death of a youngster, Paresh Mesta, in coastal Karnataka. She alleged that Popular Front of India (PFI), a Muslim organisation, was behind his death. Her tweets reportedly sparked tension in Uttara Kannada district leading to communal violence.
Congress support to PFI jihadis even when hindu karyakartas like Paresh Mesta are being hacked & burnt to death has given these goons the audacity to freely function w/o the fear of law and order.This will continue till Cong n @siddaramaiah are at the helm.

— Shobha Karandlaje (@ShobhaBJP) December 10, 2017

Within days, she tweeted again saying jihadis tried to rape and murder a school girl and questioned the state government's silence on the issue. The police later booked her for spreading enmity between two communities.
Karanadlaje declined to comment for this story.
Many a times, Karanadlaje tweeted news articles from Postcard News, whose website owner Mahesh Vikram Hegde was arrested twice for spreading fake news. Speaking to The Federal, Hegde said Karandlaje was a well-wisher who helped him in times of crisis. He was critical of the state government.
"The ruling coalition government acts on vendetta politics. The only thing that changed after my arrest is I have to go and sign every week in the CID office. They do not have material evidence to prove anything against me on fake news cases. Shobha and others (BJP leaders) are helping me," Hegde said.