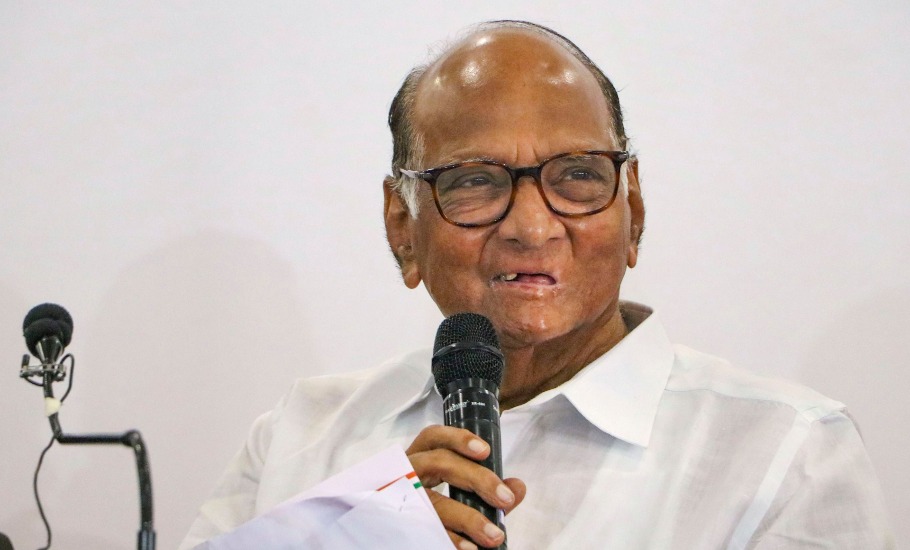 The results of the Karnataka assembly elections, in which BJP suffered a huge defeat, are an indication of the scenario after next year's Lok Sabha polls, said NCP chief Sharad Pawar.
Pawar told reporters that the trend in the Karnataka Assembly election results will continue in the 2024 Lok Sabha elections. "Our aim was to defeat the BJP," he said.
The BJP is out of power in states like Kerala, Tamil Nadu, Karnataka, Telangana, Andhra Pradesh, Rajasthan, Delhi, Jharkhand, Punjab and West Bengal, the NCP chief said.
Also read: Karnataka polls: Congress takes Karnataka by storm; BJP loses its only state in South
Pawar said his impression is that Rahul Gandhi's Bharat Jodo Yatra helped in achieving the Karnataka win for the Congress. NCP also contested some seats in Karnataka, but that was just an attempt, Pawar said.
People have rejected the Modi hai to mumkin hai slogan, Pawar said. "The picture is now clear that people are rejecting the structure where one person holds all the strings, he added.
The Congress returned to power on its own in Karnataka after 10 years, knocking the BJP off its only southern perch on Saturday, as voters decisively backed the grand old party desperately seeking electoral revival ahead of the 2024 Lok Sabha polls.