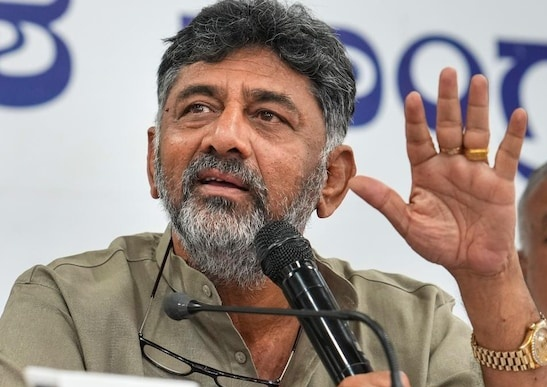 Karnataka Pradesh Congress Committee (KPCC) president DK Shivakumar, a strong contender for the Chief Minister's post, said he had not received any call from the party's central leadership to discuss the issue.
When asked whether he would be appointed the Chief Minister, he said: "I don't know. I have done whatever job was given to me. We have sent a one-line resolution to Delhi."
He also said the government would be formed at an auspicious time.
Also read: DK Shivakumar: Congress win in Karnataka polls is best birthday gift
Amid speculation that he had been asked to go to the national capital by the high command, he said, "I have not received any call yet. Let's see."
On when the new government would be formed, Shivakumar said, "We will see an auspicious day of the week, auspicious moment, and auspicious muhurta."
Shivakumar is engaged in an intense competition with senior party leader Siddaramaiah for the Chief Minister's post.
Also read: Karnataka polls | Who will be new Karnataka CM? Kharge to decide
The Karnataka Congress Legislature Party at its meeting on Sunday (May 14) unanimously passed a resolution authorising AICC President M Mallikarjun Kharge to choose the new Chief Minister of the state.
In the May 10 Assembly polls to the 224-member House, the Congress won 135 seats, the BJP 66 and the JD(S) 19. The results were declared on May 13.