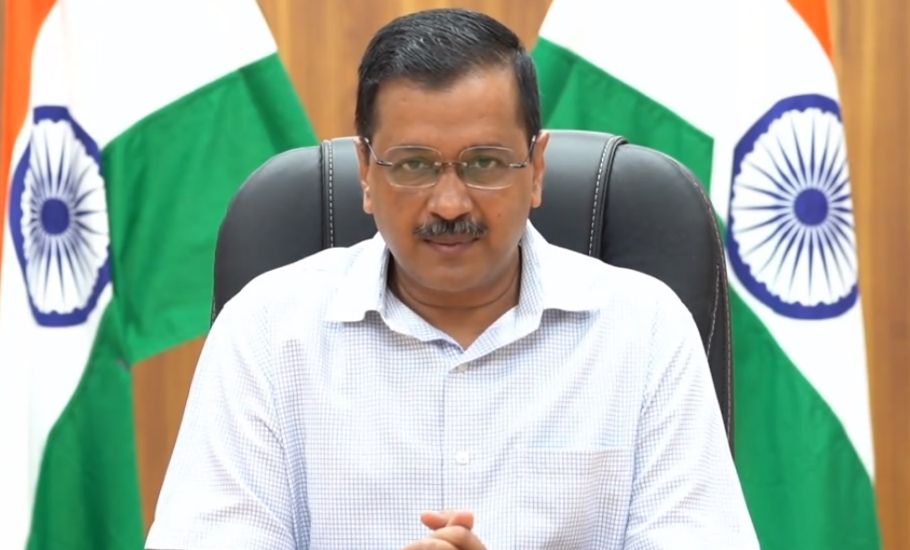 After its victory in Delhi's municipal elections and a virtual rout in Gujarat, the Aam Aadmi Party (AAP) is now trying its luck in the Karnataka assembly battle. Almost everyone within its ranks have their fingers crossed.
The AAP gathered a rather sad 0.4 per cent votes in the 2018 assembly elections after contesting in 28 constituencies. This time it has decided to field candidates in all the 224 constituencies.
The hope, party leaders say, is that it will win at least a few seats. The larger game plan, they add, is that the AAP presence will undermine all the three key players – the BJP, Congress and JDS-S – in some way or the other.
Kejriwal appeal
But lacking faces with a pan-Karnataka appeal despite the presence of some prominent names, the AAP is heavily banking on its top leader and Delhi Chief Minister Arvind Kejriwal to unleash some magic.
Also read: HD Kumaraswamy ties up with KCR to woo Telugu voters
The AAP now has governments in Delhi and Punjab and two MLAs in Goa. But in recent elections, it was washed out in Himachal Pradesh, won just five seats in Gujarat but managed to come on top in Delhi's municipal polls.
The AAP has planned a massive rally at Davanagere in central Karnataka on February 26 to gear up for the assembly battle in which the main contest will be between a resurgent Congress and the ruling Bharatiya Janata Party (BJP).
Although there appears to no great chances of opening an account in Karnataka, the AAP is confident of providing what it calls as "alternative politics".
Major campaigners
Its Rajya Sabha member Sandeep Kumar Pathak, who played a major role in Punjab's electoral sweep, is camping in Bengaluru. AAP leaders including Raghav Chadha, Sanjay Singh and Punjab Chef Minister Bhagwant Mann are expected to campaign in Karnataka for the campaign.
All this will create a positive atmosphere for the party in Karnataka, said Jagadish Sadam, an office bearer of the state AAP.
Watch: AAP to contest "as many seats as possible" in Nagaland
The AAP's appeal is mainly in urban areas but it is not clear if the party can make a significant dent for now. It does not play caste or minority politics – an art which other parties excel in and which is considered a must for victory.
Not everyone in the AAP looks happy that Pruthvi Reddy continues to be the Karnataka unit president despite a recent leadership reshuffle. Others in the state executive committee also do not have the charisma of any leader of the BJP, Congress or JD-S leaders and lack an independent voter base in the state.
"Marking its presence and trying to open an account in the Assembly and getting a significant vote share in the elections is the main agenda for the party," one party leader told The Federal.
Local body polls
At the same time, the party is focussing more on local body elections including in Bengaluru which are likely to be held after the Assembly elections. The Bengaluru civil polls should have been held two years ago but the BJP government is not keen on it.
According to Bhaskar Rao, a former Commissioner of Police and head of the AAP Election Manifesto Committee, it would have helped in the assembly elections if only it had a few municipal wards.
Also read | Karnataka assembly polls: All surveys indicate Congress edge over BJP
"However, we have a good chance to prove ourselves as the people are frustrated with the present politics and administration style of the BJP, Congress and JD-S." Rao told The Federal.
"The Congress and BJP are trying to come to power again to indulge in more corruption. JD-S is a family party, and people need an alternative party and the answer for that is AAP," he added.
Lacking charisma
He admitted that the AAP doesn't have big charismatic leaders. "But we have law-abiding citizens with good intentions to serve society as our future leaders. We create leaders," he opined.
Brijesh Kalappa, who resigned from Congress and joined AAP and is now in charge of the media relations, said around 40 per cent of voters in urban/semi-urban areas have faith in AAP.
In villages too, there is hope for AAP including in North Karnataka, he said.
Watch: Delhi mayoral election riddle: Who's right? AAP or BJP?
"Advocates, engineers, doctors and other professionals are willing to join AAP. These people want a change," he said.
AAP coordinator Jagadish Sadam said there was a need for "a major political surgery" in Karnataka as it faces several problems including corruption, issues of education and women's safety. "This is the gap AAP wants to fill." he said.
Congress upset
One Congress leader admitted that the AAP's entry will be a threat to the grand old party.
According to this leader, the AAP has been successful in attracting non-BJP votes. If a strong AAP candidate is in the fray, the Congress may suffer, he said. "It can be a threat even if a small chunk of votes moves to AAP."
According to a BJP leader, the AAP is not a threat to his party.
Some in AAP think still highly of its former leader Ravi Krishna Reddy, who quit and formed his own KRS. "If he was still in the party, then the image of the party would have been good," one insider said.