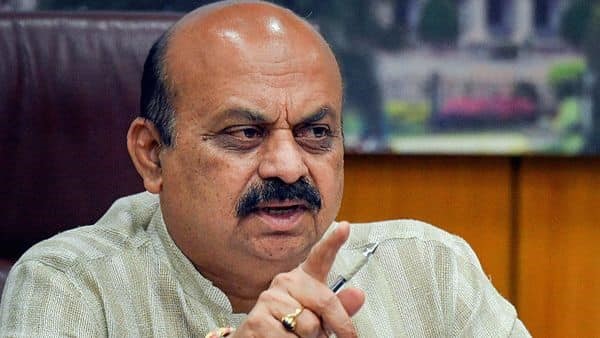 Karnataka Chief Minister Basavaraj Bommai on Friday said a state-of-the-art startup park would be established at a cost of Rs 30 crore near Kempegowda International Airport in Bengaluru.
Presenting his government's last budget in the present term, Bommai also said new industrial clusters will be established in nine places by Karnataka State Small Industries Development Corporation (KSSIDC). He said a feasibility report has already been prepared for the construction of airports in Davangere and Koppal districts, and measures will be initiated to commence the construction work this year.
Stating that people are showing more interest in air travel, the chief minister said the government has undertaken the work on a record number of five new airports in Shivamogga, Vijayapura, Hassan, Raichur and Karwar districts. Of these, Shivamogga and Vijayapura airport work will be completed this year itself, he said.
Also read: With elections in sight, Karnataka CM announces farmer-friendly budget
Noting that administrative approval has already been given for construction of Ballari airport, the chief minister said it will be developed under PPP model through competitive bidding process.
Steps have been taken for upgradation of Mysuru airport for which about Rs 320 crore has been allocated. New industrial clusters will be established in nine places by KSSIDC — Kodkani in Uttara Kannada District, Kanagala in Belagavi, Badanaguppe in Chamarajanagara, Chitthapura in Kalaburagi, Byragondanahalli-Chikkanayakanahalli in Tumkur, Humnabad in Bidar, Raichur rural, Hoovinahipparagi in Vijayapura and Molakalmuru in Chitradurga.
In the current year, new Mega Textile Parks in Raichur, Kalaburagi, Vijayapura and Chikkamagalur districts and mini textile parks in 25 locations will be established on PPP model, he said. It will lead to creation of employment to nearly 25,000 people, he added.
(With Agency inputs)