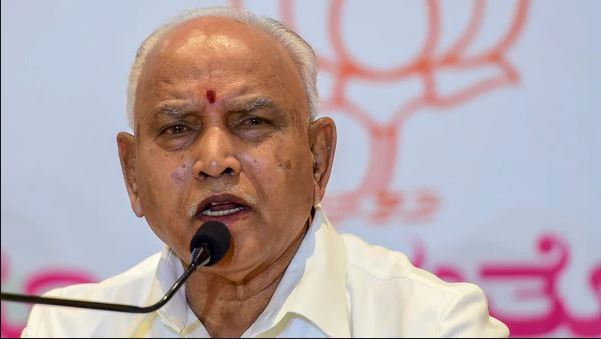 Karnataka Chief Minister BS Yediyurappa is all set to table the first budget of his new term for FY 2020-21 on Thursday (March 5). This would be the chief minister's seventh budget.
With the state losing a considerable amount in the share of Central taxes as per the 15th Finance Committee report, the CM is likely to cut fund allocation to big-ticket projects and axe some of the Congress introduced schemes.
Agriculture, infrastructure and investment will, however, remain the focus of the budget. With floods ravaging crops in the Northern districts, the central relief measures not reaching farmers, the Chief Minister is expected to give a sizeable package for rehabilitation of affected villages.
Though Yediyurappa assumed office on July 26, 2019, and presented a supplementary budget as prepared by the Congress-JD(S) led coalition government last year, he did not make much changes. But this time, with the opportunity to present the full-fledged budget, the Chief Minister will make amends to suit the BJP's interest and to goby the promises made in the party manifesto in 2018 state elections.
Food and civil supplies minister K Gopalaiah had indicated that several of JD(S) and Congress pioneered schemes were under the scanner for alleged misappropriations. While the CM might not scrap the Anna Bhagya, the subsidised rice scheme, he is likely to reduce the quantity of rice availability from 7 kg to 5 kg a month per person.
Related news: Karnataka's Kalasa Banduri project to get budget boost after SC rejects Goa's plea
With the Union Budget failing to give a boost to Bengaluru Suburban Rail project by allocating a mere ₹1 crore, the onus on improving the connectivity now rest with the State. Civic groups are pinning hopes on the CM for better infrastructure by encouraging public transport.
The Chief Minister, who highlighted the plight of women who are afraid of travelling at night due to increasing incidences of crime in prime cities, is likely to increase fund allocation to install CCTV cameras in public places.
Yediyurappa's ambitious announcement to increase Kisan Samman Nidhi Yojana by ₹4,000 taking the state's contribution to ₹6,000 per beneficiary, will also be the focus.
With the party sweeping the Lok Sabha elections in North Karnataka and sending MLAs from North to the Union cabinet, and with the party having 10 ministers from the region in the state cabinet, the expectations are high for big-ticket allocation to projects in North.
To address the drinking water concerns, with the Supreme Court clearing the hurdles for the long-pending Kalasa Banduri project to lift water from Mahadayi river and divert to parched districts in North Karnataka, Yediyurappa is likely to make fund allocation to commence the project.