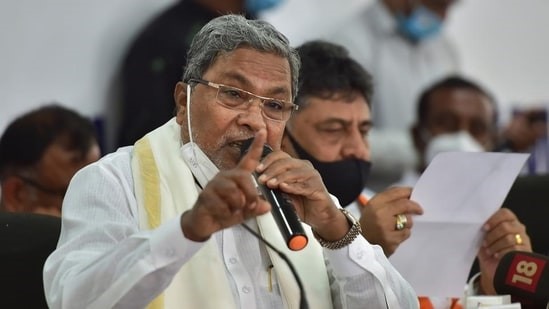 Karnataka: Appointments of boards, cultural bodies huge task for Siddaramaiah
As the curtains came down on the Budget session in the legislature in Karnataka, Congress leaders will now go into a huddle to decide candidates for key positions in various state boards, corporations and cultural bodies in the state.
Sources told The Federal that hectic lobbying is underway in the state Congress unit. And, in fact, the appointments to all these boards and corporations will be taken up at the Congress Legislative Party (CLP) meet on Thursday (July 27). The concerns aired by several legislators regarding the non-implementation of development works in their respective constituencies will also be addressed at the much-awaited CLP meeting in Bengaluru.
Also Read: Karnataka DCM Shivakumar: Can't provide funds for development this year
According to sources, Karnataka Chief Minister Siddaramaiah called the CLP meet on Thursday to tackle these issues. There is also concern over rising discontent among many senior and junior legislators, who had worked hard to bring Congress to power and had expected a berth in Chief Minister's Siddaramaiah cabinet.
The disgruntled legislators, who did not make it to the state cabinet, hope to be adequately compensated by being awarded a plum post in the many boards and corporations.
Kharge and CLP
Moreover, Thursday's CLP meeting has gained a lot of importance because of the participation of AICC president Mallikarjuna Kharge.
Kharge personally wants to address local grievances among Congress lawmakers, as he doesn't want to take any risk in view of the upcoming polls to the Lok Sabha. Karnataka Congress party's state president DK Shivakumar and Kharge have promised to send 20 MPs from Karnataka to Parliament.
Also read: Karnataka: CM calls meeting after 35 MLAs complain about severe financial crunch
Rewarding cadres
Appointing legislators as chairpersons of boards and corporations in the state is nothing new. During the Congress and Janata Dal (Secular) coalition government, H D Kumaraswamy had appointed 14 Congress legislators as chairpersons of boards and corporations.
Shivakumar's plan is to reward cadres for the massive victory of the Congress in the 2023 state assembly polls with top posts in boards and corporations. Sources in Karnataka Pradesh Congress Committee disclosed that Shivakumar had written to the party's district presidents to recommend names for the posts of directors for boards and corporations and as members of district and taluk level committees.
However, after Congress legislators seemed disgruntled, sources said, it was decided that the posts of boards of corporations would be shared between legislators and party workers.
There are around 115 boards and corporations. Of these only 12 are financially independent. Senior legislators will get to head these financially independents boards and corporations.
"While MLAs will get 30 percent of the total posts, senior party functionaries and workers will be accommodated in the rest 70 percent," said a party functionary on condition of anonymity.
According to an estimation, over 700 Congress workers and legislators can be 'rehabilitated in these boards and corporations to appease them. This will help in boosting the morale of the party workers to work unitedly for the 2024 Lok Sabha polls, said sources.
"In all probability, the appointments to boards and corporations will be completed by the end of August," said party sources.
Also read: 'Award wapsi' clause proposal shocks literary, cultural fraternity in Karnataka
Cultural polarisation
The real challenge before the Siddaramaiah government, however, will be to appoint qualified, eligible personalities to the various cultural academies and authorities in the state.
Some of these cultural institutions are the Karnataka Lalit Kala Akademi, Karnataka Sahitya Academy, Karnataka Chalanchitra Academy, and bodies include the Karnataka Development Authority.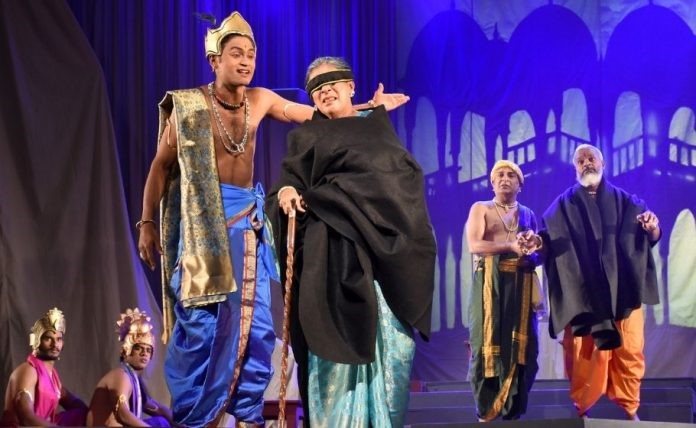 "It is a challenge for the Congress today because of previous BJP government's attempts to politicise all the cultural bodies," observed Dr Jagadish Koppa, writer and research scholar. Citing a photograph recently published in dailies, where Manjamma Jogati, chairperson of Karnataka Janapada Academy was seated next to the portrait of KB Hedgewar, the founder of RSS, Dr Koppa said that this indicated how the RSS is accumulating more cultural capital.
"Sangh Parivar has become an alternative power and resource centre for Hindutva politics," he pointed out. Similarly, he cited the play's staging, 'Uri Gowda and Nanje Gowda', a fictitious narrative on Tipu Sultan by Mysore-based state-owned theatre repertory Rangayana to substantiate his argument.
"In view of the development, the Congress is being careful as it has become difficult for the national party to distinguish real qualified personalities from a bunch of pseudo- intellectuals," said a former Congress MLC.
Constitution of experts committee
For this reason, it has become a major challenge for the government to make appointments to 14 academies, four authorities and six Rangayana repertories in the state.
For the first time, therefore, the government is planning to constitute an expert committee to choose eligible cultural personalities to make appointments to academies, authorities and to Rangayana. Sources said that "the process of constituting an expert committee is on and will be announced shortly".