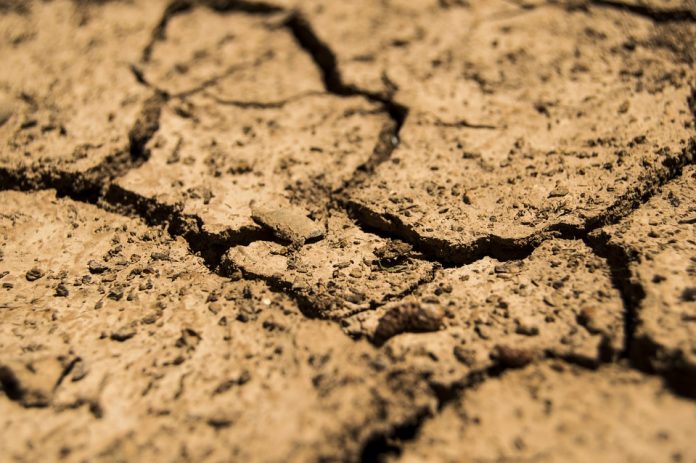 By the first week of May, Sayed Ghani Khan, a farmer in Kirugavalu village, usually harvests ragi crop in about four acres of land. But this year he did not cultivate ragi.
Ghani, whose farm is about 22kms from Mandya town in the Cauvery region of South Karnataka, depends on water from the Kirugavalu Lake that gets filled by rains and the canal water from the Krishna Raja Sagara dam. The lake runs dry since January. With no water, he says could not cultivate ragi. While, Ghani depends on other crops like Mango and Paddy for survival, he says, drought affected the crop yield of those crops.
"The mango flowering was good in the initial days. But as days progressed, with excess heat and less rains, the yield may reduce to mere 40% (of last season)," Ghani said.
Advertisement
Further away, in Kolar, on the outskirts of Bengaluru city, Lakshmi Devamma and her husband spent ₹2 lakh to dig a borewell. The borewell failed to fetch water even at 1,300 ft. Now, they depend on water tanker to save their standing tomato crop.
And in Bengaluru city, with Cauvery water connection yet to reach many localities, residents resort to water rationing. The availability of water at many places is restricted to a couple of hours in the morning and evening.
Up north, in Martur village in Gulbarga, with temperature above 42 degree Celsius people queue up in the morning to get drinking water once a week. The village panchayat pumps in ground waters and supplies to them. If they miss storing water on the given day, they run out of water for the week.
These are grim snapshots of the drought across Karnataka—along the Cauvery belt in South, in the capital city, along the Krishna river basin in North—leaving thousands of families struggling to cope.
The water scarcity looms large. The water is scarce for crops, for utility purpose, for drinking, and for generating electricity. Most of them depend on water tankers, which exploit ground water source, for their day-to-day activities, while some struggle to get potable water.
About 156 taluks of the 176 in Karnataka are drought hit. While 107 taluks face severe drought, about 49 taluks have moderate drought. Over 2,150 villages across the state face drinking water crisis.
Even the pre-monsoon rains (between March and May) was in deficit. While North Karnataka and Western Ghats areas witnessed 51% and 47% deficit rains, respectively, between January and May. Coastal areas witnessed 66% deficit rainfall.
The agriculture department in Karnataka expect a 25% drop in food production for the just-concluded financial year. The food production for the year 2017-18 was estimated at 141.72 lakh tonnes. But for the present year (2018-19), the department pegged the estimates at 107 lakh tonnes.
In Mangalore, principals of various colleges requested the education department to defer the re-opening of PU colleges. However, the department assured supply of water to colleges and decided not to delay the academic year. Temples in the region, including the famous Dharmastala temple, issued travel advisory asking devotees to reschedule their travel plans owing to the drought situation.
After the state failed to get water from neighbouring Maharashtra, which agreed to give 4 tmcft of water from Koyna Dam in return for 2 tmcft from Almatti Dam in Karnataka, Revenue Minister R V Deshpande, chaired a cabinet sub-committee on drought and issued directives to district officials to ensure availability of sufficient drinking water to people and cattle in the state.
"We instructed district authorities to supply water through tankers wherever needed and are gave priority to open fodder banks. We also encourage non-profits to open goshalas," Deshpande said.
Reservoirs in the Cauvery basin—KRS, Kabini Harangi and Hemavati—have water between 10-20% of its full storage capacity and reaching dead storage limit where the water cannot be lifted for drinking water purpose. In the Krishna basin, Almatti reservoir had 18% of its full storage capacity.
Citing elections as a reason, the state government had halted plans for cloud seeding (to induce artificial rains) to provide respite to distressed farmers. Now, as the elections were over, the government has called for tenders. However, analysts feel it would be too late now as the monsoons are approaching.
"Unfortunately, we could not implement cloud seeding because of elections and the cabinet committee could not take a decision. But there's no point in doing it now as we may get monsoon rains in 10 days," Karnataka State Natural Disaster Management Centre (KSNDMC) director Srinivas Reddy said.
"Even though the state received excess rains in August, there was no rain after that. And the excess rains cannot last until summer as it gets lost in evaporation. The pre-monsoon deficit has also added to the woes of coastal areas," he added.