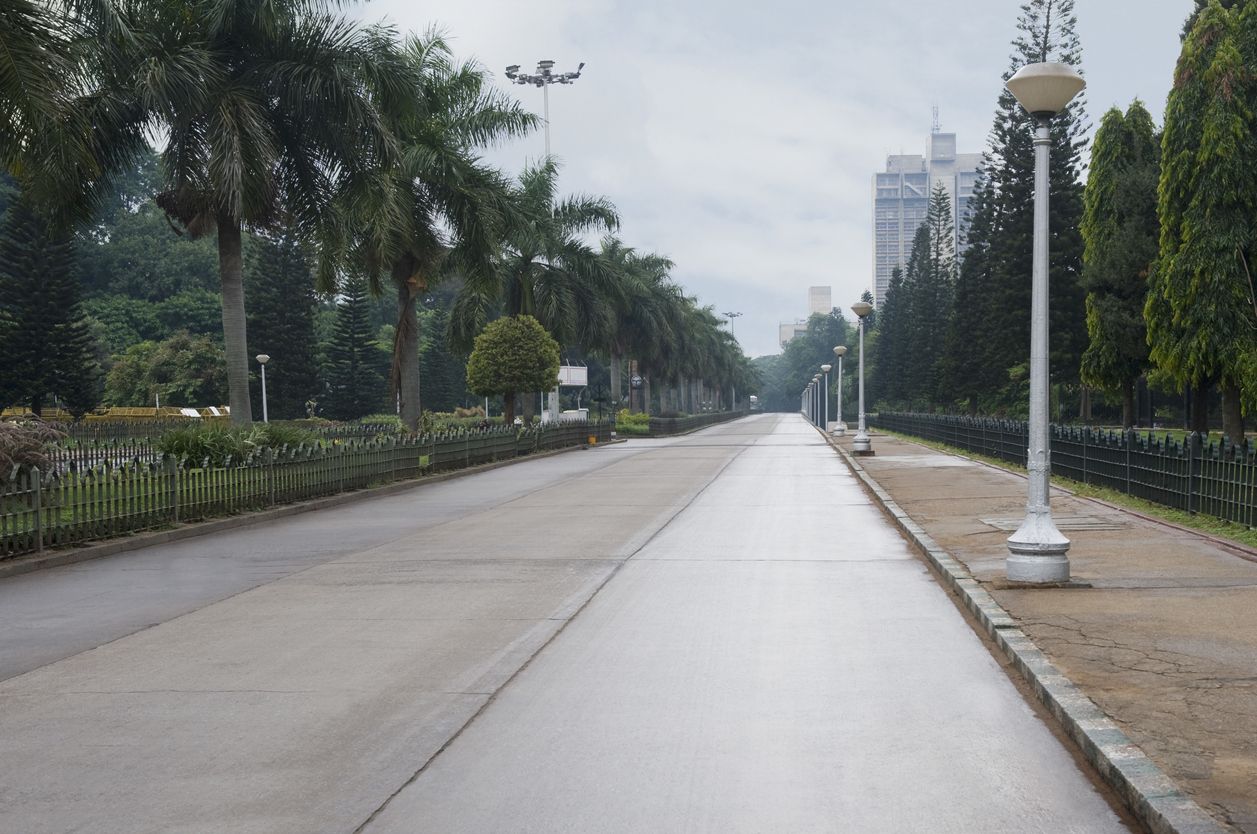 Citizens' group to protest against K'taka HC nod to construction in Cubbon Park
Citizen groups in Bengaluru have threatened to stage a protest on November 3, against the Karnataka High Court's approval for the construction of a seven-storey annex building of the court on Cubbon Park premises.
The protesters including members of forums like Heritage Beku, Citizens for Bengaluru and Cubbon Park Association also plan to challenge the court's order.
As per the Karnataka Government Park (Preservation) Act, 1975, no construction activities should be allowed inside the park premises. The act also prohibits alienation of any portion of land or building with such parks. However, in a similar case in 2001, the Karnataka High Court had ruled that any construction within Cubbon Park limits will have to be approved by the court. The current move is based on the 2001 order.
For decades, activists and citizens' groups have opposed attempts to dilute the park's status and allow construction, either for private or government (administrative) purposes on the premises.
The PWD's plan is to construct the building in place of the old election commissioner's office situated between the Press Club and the Karnataka State Bar Council buildings.
While the initial plan was to cut 17 trees, the PWD's revised building plan said no trees need to be felled for the construction. The high court in its verdict also ruled that no tree shall be axed and no changes would be made to the existing access road.
According to the plan submitted to the court, 4,924 sq m of land will be used to construct the building which will have two basements and seven floors, each 3.6m (11.8 foot) tall.
While this is just an initial step, the city municipal corporation (Bruhat Bengaluru Mahanagara Palike) is yet to accord building permission for the proposed structure.
A committee headed by chief secretary TM Vijay Bhaskar which was set up to study and approve the proposed plan has invited objections from the state horticulture department.
The horticulture department, which had objected to the height of the building had also declined to part with an additional piece of land required for its construction.
Many residents have also launched online campaigns to mobilise support for their cause.
Umesh S, president of Cubbon Park Association feared that the order might set a precedent for the court to legalise private buildings and illegal constructions in public space.
"We cannot afford to give away land in public spaces like the Cubbon Park or Lalbagh Botanical Gardens. We will ensure eminent personalities to join our fight to save public spaces," he said.