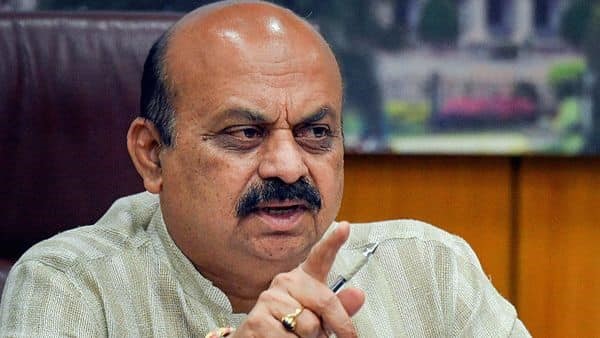 SC verdict: Karnataka says it is ready to hold civic body elections
The Supreme Court's recent directive to the Madhya Pradesh State Election Commission on issuing notification for holding pending urban local body elections within two weeks has put the onus on the Karnataka government to plan Bruhat Bengaluru Mahanagara Palike (BBMP) polls soon.
Karnataka Chief Minister Basavaraj Bommai on Tuesday (May 10) said he would seek a legal opinion on the next step to be taken to hold Bruhat Bengaluru Mahanagara Palike (BBMP) polls.
The state government is in a fix over holding the local body polls because the delimitation process for the wards is not yet complete. Therefore, the state has to decide whether to conduct the elections for the new 243 wards or for the older 198 wards.
Bommai said that the Karnataka government will study the court order before taking a suitable decision.
The Supreme Court directed the SEC to notify the programme for local body elections in Madhya Pradesh within two weeks.
The SC also said until the triple test exercise, which was mentioned in a constitution bench verdict of 2010, is completed in all respects, no reservation for the Other Backward Classes (OBCs) can be provisioned.
After the SC's order, MP Chief Minister Shivraj Singh Chouhan had on Tuesday said the state government will file a review petition for holding panchayat elections with the OBC reservation. He had said they will again request the SC that local body elections be held with the provision of OBC reservation.
The Supreme Court ruling is a subject of discussion in every state as it applies to all urban local body polls that have completed five years and are due for polls. Karnataka CM Bommai said in Delhi on Tuesday that the BJP is ready to go to polls in BBMP, taluk and zilla panchayat levels.
Also read: Bommai directs officials to strictly follow SC orders on loudspeaker use
"We have yet to receive the court order. I have told the advocate general to study the order. The court order is applicable to all the states. We will also discuss it with the State Election Commission. We will take action as per their directions," he said.
Karnataka Revenue Minister R Ashoka said that going by the SC order, the BBMP polls will have to conducted for 198 wards only. Ashoka said the delimitation process is incomplete, but will get over soon. "Our government is all set for conducting the polls," the minister said.
Earlier, Karnataka Pradesh Congress Committee working president Ramalinga Reddy said the Bommai government does not have the will to conduct the local body elections.
The BBMP Council's term came to an end in September 2020, and a new Council has not been elected since then.