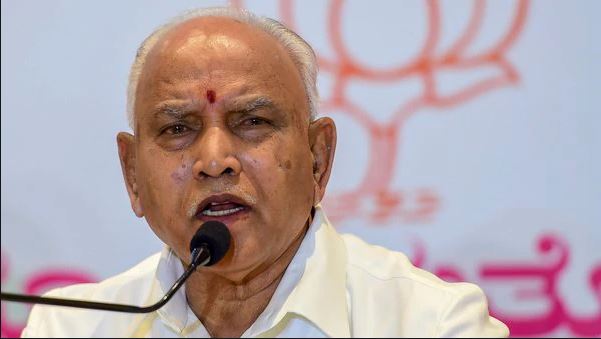 A call from Union Home Minister Amit Shah on Friday put brakes on Karnataka Chief Minister BS Yediyurappa's grand plans to include the Veerashaiva-Lingayat community in the central OBC list.
Shah is believed to have told Yediyurappa that he should have taken up the subject with the Centre before drawing up the plan.
Yediyurappa recently announced the formation of Veerashaiva-Lingayat Development Corporation and was planning to announce reservation for the numerically strong Lingayat community, to which he belongs.
The chief minister clarified on Friday that no formal decision has been taken on the matter of including the Lingayat community in the OBC list. "I will consult the central leadership as and when I visit Delhi," he said.
Karnataka BJP spokesperson S Prakash told The Print: "This decision will have ramification on a national scale. That is why the central leadership advised Yediyurappaji to take a decision only after in-depth discussions."
By including Lingayats in the OBC category, Yediyurappa thought the community will get 27 per cent reservation in all central government jobs and in educational institutes. In Karnataka, the community currently falls under the backward class with 'Category 3B' with a 5 per cent reservation.
The recent decision of the Karnataka government to set up a Lingayat development corporation with an allocation of ₹500 crore translates into political gains for the BJP.
CM Yediyurappa argued that the "Veerashaiva-Lingayats are economically, socially and educationally backward". The development corporation will help in the all-round development of this community, he said.
Also read: In bypolls season, Yediyurappa on a spree to set up caste-based boards
A section of the BJP believes Yediyurappa wants to consolidate his hold over the Lingayat community, which comprises nearly 17 per cent of the electorate in Karnataka. Besides, the CM belongs to this community.
In another attempt to woo the Maratha community, the CM declared setting up of a Maratha Development Authority and earmarked ₹50 crore for the purpose.
Apparently, the central leadership of BJP was not happy with these moves and hence asked Yediyurappa to put his decisions on hold.