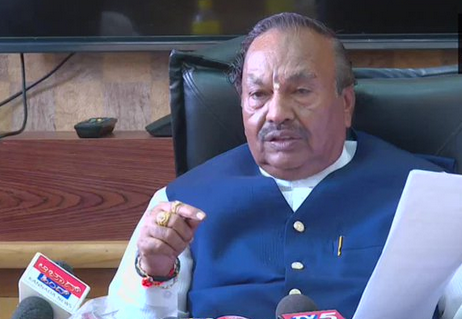 In a blatant profession of religious intolerance, BJP leader and Karnataka minister KS Eshwarappa has said that his party will give tickets only to Hindus, and not Muslims for the upcoming Lok Sabha bypolls in Belagavi.
"We might give the party ticket to any community of Hindus. Whoever we might give it to – maybe Lingayats, Kurubas, Vokkaligas, or Brahmins, but definitely it will not be given to Muslims," Eshwarappa, the state Rural Development minister said adding that the Lok Sabha constituency was predominantly a Hindu-dominated region.
"Belagavi is one the centres of Hindutva, there is no question of us giving tickets to Muslims here," he was quoted as saying.
Related news: Karnataka minister says cases on Hindutva activists will be dropped
"We will give tickets to Hindutva proponents, I don't know whether we will give it to followers of Sangoli Rayanna, Kittur Chennamma (freedom fighters) or Shankaracharya," he said.
The Lok Sabha seat fell vacant following the death of Union minister of state for railways Suresh Angadi due to COVID-19.
The Election Commission is yet to announce the date of the bypolls.
The allocation of tickets for the constituency has turned highly selective with Karnataka Chief Minister BS Yediyurappa on Friday deferring a proposal to recommend the inclusion of the Veerashaiva-Lingayat community (under OBC list) following a lack of consensus in his Cabinet over their inclusion.