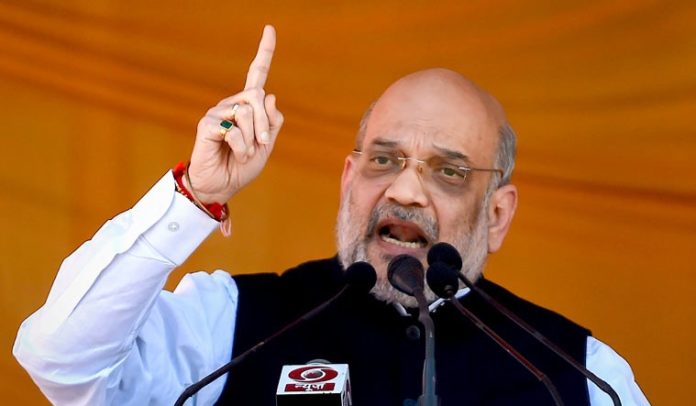 Union Home Minister Amit Shah on Thursday asked the people of Karnataka to repose faith in Prime Minister Narendra Modi and former Chief Minister B S Yediyurappa and said the BJP would give such a government that it would rid the state of corruption and make Karnataka number one in South India within five years.
Potshots at Cong, JD(S)
Addressing a public meeting at Sandur, a Congress stronghold, in Ballari district, Shah also took potshots at the Mallikarjun Kharge-led outfit and the JD(S), saying they were dynastic parties which cannot do good to the people.
Also read: Yediyurappa bids adieu to Karnataka Assembly with 'farewell' speech
"On one hand there is PM Modi-led BJP strengthening India, and on the other there is Rahul Gandhi-led Congress linked with tukde-tukde gang," he said.
"Trust PM Modi and Yediyurappa once, and we (BJP) will give such a government that it will rid Karnataka of corruption and make it a number one state in South India," Shah said.
Assembly elections are due in Karnataka by May.
(With agency inputs)