The Karnataka government's decision to diver Sharavathi river water to Bengaluru city drew much criticism. In a bid to mitigate the risk of drinking water woes of the capital city, the Kumaraswamy led government directed the water resources department to prepare a detailed project report (DPR) upon which it will take a final decision.
The government mooted the plan based on a report by a 10-member committee headed by former Bangalore Water Supply and Sewerage Board (BWSSB) Chairperson B N Thyagaraja. Considering the growing population of Bengaluru, the committee had suggested that 10 TMC ft (thousand million cubic feet) of water can be drawn every decade for 3 decades from 2021.
The water will be pumped from Liganamakki reservoir along the Sharavathi river located about 400 kms from the city. The Linganamakki reservoir supplies hydro power to the state. It has a storage capacity of 151 tmc ft.
The committee estimated that the city's population would reach 1.42 crore by 2021 and about 3.45 crore by 2051 and the demand for drinking water to touch 36.4 tmcft and 88.25 tmcft respectively during the same period.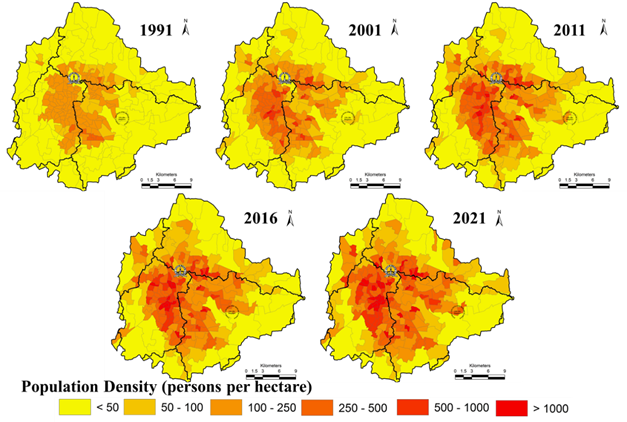 Currently, though the Cauvery water doesn't reach entire part of the city, the city gets about 18 tmc ft of water a year. This apart, the government also planned to pump water from Yettinahole to districts surrounding Bengaluru. Currently stage IV of water supply project was underway and once the stage V also completes, the city will get about 29 tmc ft of water.
"We will face problem beyond 2030. At present the water board supplies 120 liters per capita per day (lpcd). If we consider the loss, it would amount to 80 lpcd. But the requirement is about 200 lpcd," said water expert S Vishwanath.
According to the government estimation, about 38% of the Cauvery water is lost in transition.
The government estimates that Bangalore is likely to account for about two-third of urban water demand by 2030 and hence paying highest attention to meet the estimated water demand.
The committee noted that if the reservoir is delinked from power generation even partially, the drinking water supply of Bengaluru and other towns in the periphery like Kolar, Chickballapur, Bangalore Rural, Ramanagaram, Tumkur and Chitradurga, could be met.
Residents of Shimogga and environmentalists across the state cautioned the government about its move. They called for a bandh on July 10.
Calling it an ecological disaster, litterateur Norbert D'Souza asked the government to  rethink on its decision and said various development projects already affected the rainfall pattern in the region.
Meanwhile, Gajanana Sharma, a retired superintendent engineer at Karnataka Power Transmission Corporation Ltd opined that the project would require more power to be generated to lift and pump the water all way about 400 km and hence questioned the project viability.