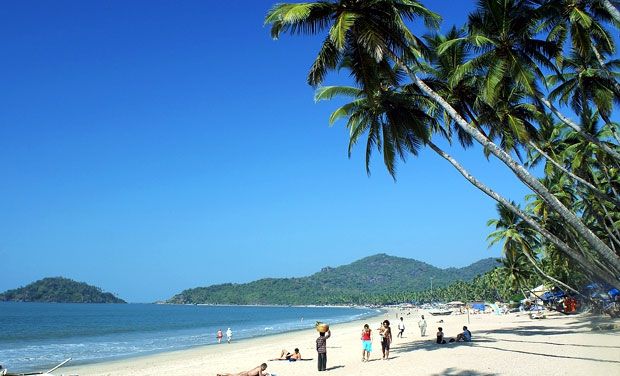 The Goa police have arrested 23 people, including foreigners, for taking part in a rave party amid the COVID-19 pandemic.
They also seized drugs, including cocaine and ecstasy tablets, worth ₹9 lakh after conducting a raid at Firangipani Villas at Vagator in North Goa on Saturday (August 15) night. Three foreign women — two Russians and a Czech — were among those arrested during the raid, the police said. They said the 'underground' rave party was organised for foreigners.
While four of the arrested have been charged under the Narcotic Drugs and Psychotropic Substances (NDPS) Act for being in possession of banned substances, the other 19 were booked for not maintaining social distancing as required by the COVID-19 guidelines, the Anjuna police said.
The police said they conducted the raid after being tipped off about the party.
"Zero tolerance to #Drugs and Ensuring Public Safety #goapolice Crime Branch busted a late-night party in Anjuna. 23 persons including 3 foreigners were arrested and narcotic drugs worth over ₹ 9 lakh were seized," said a tweet from Goa Director General of Police Mukesh Kumar Meena.
Meena said a couple of days ago that the police have been receiving information about parties being conducted disregarding the COVID restrictions. He had said that the police would take strict action against the organisers of such parties.
There have been reports of underground parties, mainly involving foreigners, in the state despite the restrictions.
Earlier this month, the Anjuna police booked two people for injuring another person at a farewell party organised by a Russian woman.
Again, last month a Russian was arrested for holding a party a Morjim.
Before the lockdown, narcotics substances flowed freely at the Anjuna, Vagator and Chapora beaches in Goa frequented by foreign tourists.
Goa, which is heavily dependent on tourism and was hit by the nationwide lockdown to control COVID, has allowed tourists to visit the state since July. Its guidelines require tourists to carry a COVID-negative certificate obtained not earlier than 48 hours before visiting or to get tested in the state on arrival.