In a big relief to primary class students, the Andhra Pradesh government announced 'no bag days' for students of classes 1 to 5 on first and third Saturdays of every month.
All government and private schools across the state have been instructed to follow the order, which has been welcomed by both parents and teachers.
While it will be a respite for students from carrying heavy burden on their backs, schools will need to devise ways to engage them in useful ways, including through outdoor activities.
Advertisement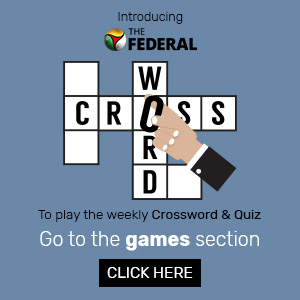 The decision to have 'no bag days' was announced on July 7 by the Jagan Mohan Reddy government, after the schools reopened after summer holidays in the second week of June.
In the last decade, children and schoolbags have been playing cat and mouse game. Activists and parents have rued the plight of young children having to carry a pile of books. Despite the government ordering schools to ensure children carried only the prescribed goods, they have been made to carry more the required baggage.
On May 3, the Karnataka government had directed schools in the state to observe the third Saturday as 'no bag day'. Some schools chose to hold tree-plantation drives and competitions to keep students occupied.
In 2015, the Maharashtra government had limited the weight of school bags to 10 per cent of the weight of the students.
Two years back, the Telangana government had in an order dated July 18, 2017, capped the weight of schoolbags to 1.5 kg for classes 1 and 2, 2-3 kg for classes 3­-5 and 4-5 kg for secondary classes.
The government had also directed schools to provide drinking water to students, further reducing the weight of their bags. Textbooks were also limited to the number prescribed by the State Council of Educational Research and Training (SCERT).
The initiative received a pat on the back from the Centre and the Union Ministry of Human Resource Development. In December 2018, the Centre made the Telangana the model pan-India and also prohibited schools from assigning homework to students of classes 1 and 2.
The Haryana government has gone one step ahead and announced that primary class students need not carry bags at all.