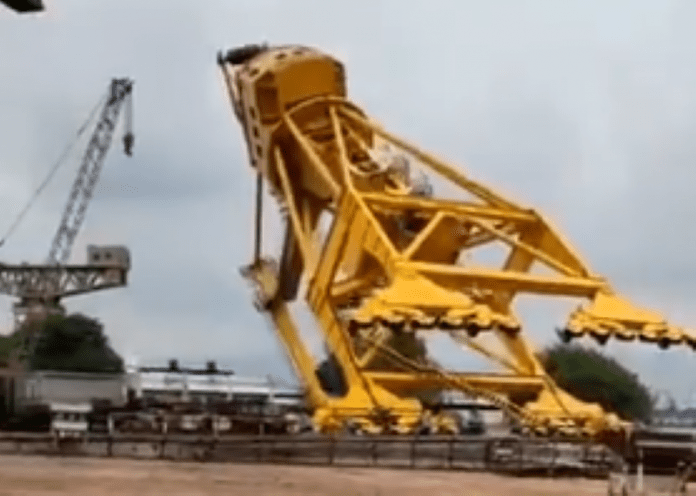 At least 11 people were killed at the Hindustan Shipyard Limited (HSL) premises in Andhra Pradesh's Visakhapatnam on Saturday (August 1) when a huge rail-mounted crane collapsed during a trial run, a top district official said.
Four of the victims were employees of HSL while the rest belonged to a contracting agency, District Collector Vinay Chand told reporters. Three of the bodies were recovered and identified, police said.
The accident occurred when the victims were engaged in erecting the crane, Police Commissioner RK Meena said, adding that the crane collapsed during load-testing trials.
Visuals put out by news agency ANI showed the giant 75-tonne crane crashing on the ground.
#WATCH A crane collapses at Hindustan Shipyard Limited in Visakhapatnam, Andhra Pradesh. 10 dead and 1 injured in the incident, says DCP Suresh Babu. pic.twitter.com/BOuz1PdJu3

— ANI (@ANI) August 1, 2020
Rescue operations are underway.
According to NDTV, Chief Minister YS Jagan Mohan Reddy has directed the Visakhapatnam District Collector and the city police chief to take immediate action, his office said.
This incident is reportedly the first such mishap at Hindustan Shipyard, which is a government undertaking involved in ship-building, ship repairs, construction and refits of submarines as well as design and construction of offshore and onshore structures.