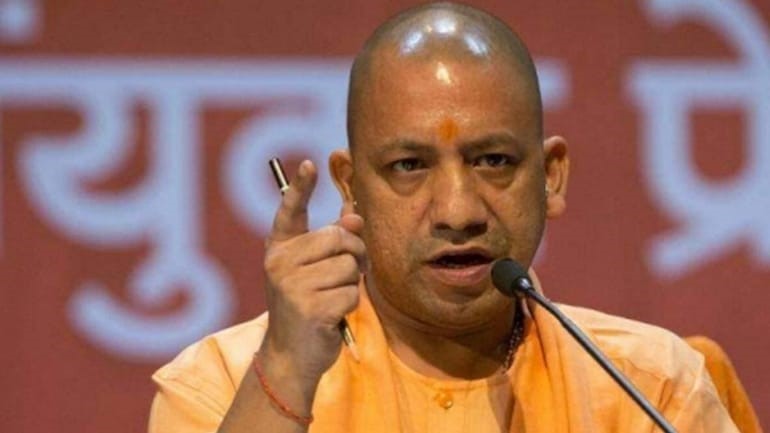 Yogi's first move in second term: Extending free ration scheme for 15 crore people
In the first major decision of the Yogi Adityanath government in Uttar Pradesh, the state cabinet on Saturday (March 26) decided to extend the free ration scheme initiated during the COVID pandemic by three more months.
The programme was supposed to expire in March.
A total of 15 crore people are benefiting from the programme in the state, Adityanath said.
The programme was an important narrative in the just-concluded Assembly elections in Uttar Pradesh.
After swearing in on Friday, the first cabinet meeting of Adityanath's second consecutive government met here this morning.
The UP CM said that serving the people is the most pious work, and discharging duties with commitment and loyalty provides satisfaction. Observing that honesty and transparency are extremely important in public life, the chief minister said the focus should be on performance-based work.
Also read: For Akhilesh Yadav and SP, more political challenges have just begun
Adityanath said that ministers should also keep a special watch on their private staff. They should visit their districts as in-charge ministers, do physical verification of development work and also take feedback from the people, Adityanath said.
The chief minister added that a special programme be organised for the ministers at IIM-Lucknow to give speed to the developmental works.
After taking oath as the Uttar Pradesh deputy chief minister for the second time, Keshav Prasad Maurya on Friday said every promise made in the BJP poll manifesto will be fulfilled on time and assured all-round development of the state.
Dinesh Sharma, Shrikant Sharma and Siddharth Nath Singh are among the prominent faces who are missing from the UP government this time.
Dinesh Sharma, who in the previous Yogi Adityanath government held the charge of the deputy CM, has been replaced by Brajesh Pathak.
Dinesh Sharma is a member of the Uttar Pradesh Legislative Council.
Shrikant Sharma and Siddharth Nath Singh also failed to make the cut.
Mohsin Raza, who was the lone Muslim minister in the previous state government, was replaced by Danish Azad Ansari.
Swami Prasad Maurya, Dharam Singh Saini and Dara Singh Chauhan, who were ministers in the previous BJP government, had quit the BJP just ahead of the Assembly polls and contested from the Opposition Samajwadi Party.
Ministers Mukut Bihari Verma and Swati Singh were not given ticket by the BJP in the just-concluded Assembly polls.
(With inputs from agencies)