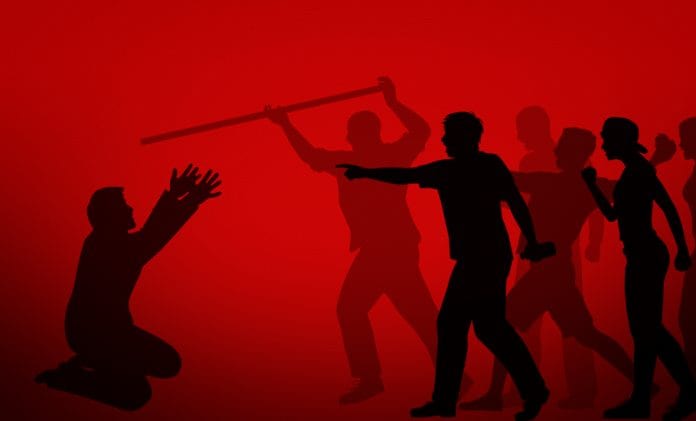 A man in eastern Uttar Pradesh's Kushinagar district was thrashed to death on Monday (September 7) in the presence of police officers hours after he allegedly shot dead a school teacher.
Reports said Sudhir was sleeping in his house when the alleged assailant fired three shots at him, killing him instantly. After killing Sudhir, the assailant went up the roof of the house and started firing in the air. Sudhir lived in Tarya Sujan village of Kushinagar district and is said to be a teacher in Bihar. The suspect is described as a youth from Gorakhpur in UP.
Local sources said residents rushed to the house upon hearing the gunshots and chased the suspect who was trying to flee in a scooter. The suspect fell off the vehicle after losing balance, witnesses said.
Soon the assailant was surrounded by the villagers who started beating him with sticks until he lay unconscious. "The crowd continued to assault him even after he did not move. His face and head were badly smashed," said a local resident.
Local reports had a different version, which said the assailant had signaled the police from the rooftop that he wanted to surrender. As the police got hold of him and took him towards the police vehicle, the angry villagers pounced on him and started thrashing him, the reports said.