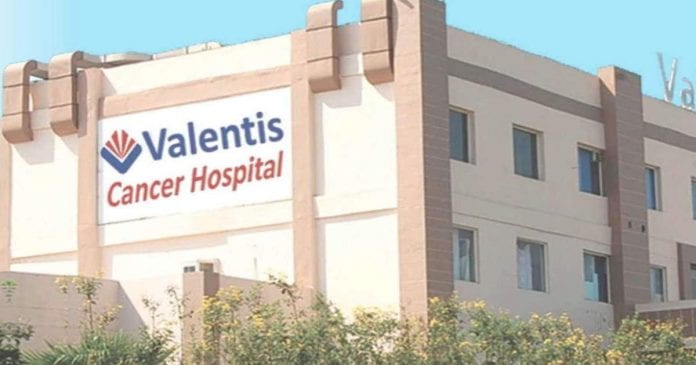 A privately-run cancer hospital in Meerut on Monday (April 20) issued a formal apology for hurting religious sentiments in an advertisement that denied entry to Muslim patients and their attendants without a COVID-19 test.
This comes a day after the Uttar Pradesh police registered a case against the owner of the hospital towards "deliberate and malicious acts intended to outrage religious feelings."
"The advertisement was an appeal to all the people to follow the government guidelines so that everyone stays safe. It has nothing to do with religion. We apologise as some word hurt people's sentiments. The hospital never intended to hurt anyone's sentiments,"said Dr Amit Jain, radio oncologist at Valentis Cancer Hospital, told ANI.
Meerut SSP Ajay Kumar Sahni said,"We have registered a case. We are taking action as per the evidence available."
The controversial ad had a mention of the Tablighi Jamaat religious congregation held in Delhi's Nizamuddin area last month, giving rise one of the biggest cluster of coronavirus cases in the country.
Related news: UP hospital denies entry to Muslims without COVID-19 test, booked

"This is certainly wrong and we are sending a notice to the administration of the concerned hospital," Meerut's Chief Medical Officer Raj Kumar said on Sunday, adding that action will be taken after a reply is received from the hospital administration.
The newspaper advertisement released by the Valentis Cancer Hospital on Friday also said most Hindus and Jains are misers, and asked them to contribute to the prime minister's fund to help fight coronavirus.
Facing flak on social media, the hospital came up with another advertisement on Sunday, carrying an apology if anyone's sentiments are even slightly hurt.
Referring to the coronavirus pandemic, the hospital said, "It wanted people of all religions to fight the emergency together. We never had the intention to hurt anyone's feelings. If anyone from the Hindu, Muslim, Jain, Sikh or Christian community has been hurt, we extend our heartfelt regrets."
The new advertisement said the hospital was wrong in calling Hindus and Jains misers.
(With inputs from agencies)