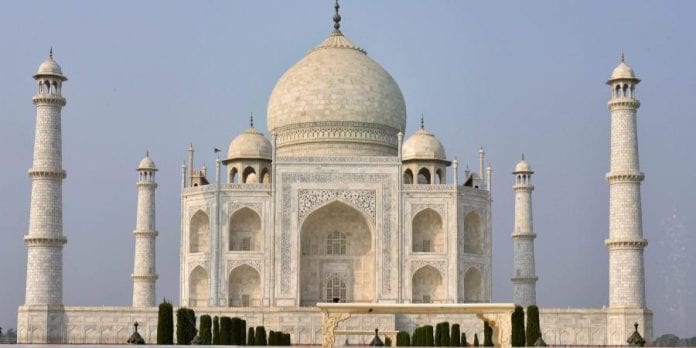 With six cases of COVID-19 being confirmed in Agra, the tourism industry is becoming increasingly worried about the negative impact this could have on the tourists visiting Taj Mahal.
The Vice-President of a well-known hotel named Jaypee Palace, belonging to the Jaypee Group, said their hotel had seen around 600 cancellations of bookings made after the news about coronavirus in Agra spread.
Hari Sukumar, President of the Tourism Guild of Agra and vice president of the Jaypee Group of Hotels, was quoted by NDTV as saying, "It is not a very good sign. There have been knee jerk reactions and our hotel alone has seen 600 room nights cancelled since the coronavirus scare."
A board at the reception of the hotel has a message put up, asking those who visited China in the last few weeks or anyone with any symptoms of the coronavirus to report to district health authorities immediately.
Related news | Offices evacuated at IT Park as panic over coronavirus grips Hyderabad
Other hotel association office-bearers estimate a 30-35 per cent cancellation rate for hotel rooms across different categories till now. "I appeal to all residents to avoid crowded places as long as the coronavirus scare is there," Agra's District Magistrate Prabhu Narayan Singh said in a video on Tuesday (March 3).
However, there has not yet been a fall in the number of tourists visiting Taj Mahal.
Other preventive measures include sensitisation of the tourism staff at the Taj Mahal. Masks have been distributed to them and they have been asked to keep a watch on tourists showing symptoms of infection by the virus, according to Basant Kumar Swarnkar, Superintendent of the Archaeological Survey of India that manages the Taj Mahal.
"We have distributed masks to the staff here and asked them to keep a watch on any suspected cases who have symptoms as per the advisory given to us by the local authorities," he was quoted as saying by NDTV.