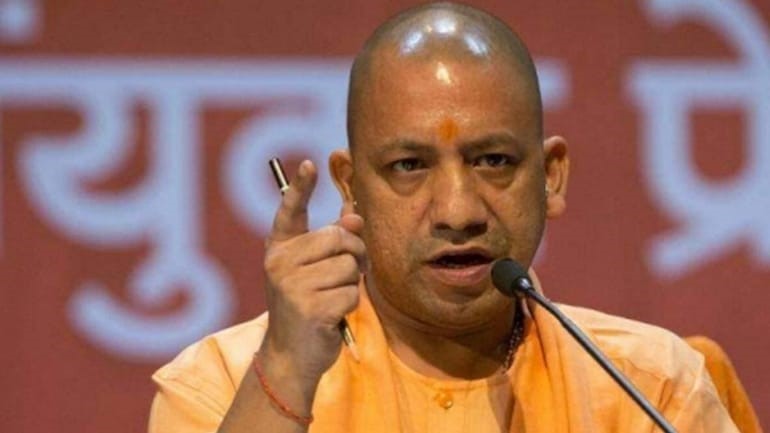 The Uttar Pradesh Assembly witnessed chaotic scenes on Saturday as Leader of Opposition Akhilesh Yadav sought to corner the state government over the killing of a prime witness in the 2005 BSP MLA murder case, drawing a sharp retort from Chief Minister Yogi Adityanath.
Hitting back at Yadav, Adityanath said that his party, Samajwadi Party (SP), not only nurtured criminals, but also made them MLAs and MPs. The chief minister also assured Yadav that his government will "decimate" (mitti me mila denge) the mafia.
Umesh Pal, the prime witness in the 2005 murder of Bahujan Samaj Party (BSP) MLA Raju Pal, was shot dead outside his residence in Lucknow, the police said.
Police on Saturday registered an FIR against several people, including former MP Atiq Ahmed. The mafia-turned-politician is currently lodged in a Gujarat jail. Atiq was a SP MP from Phulpur parliamentary constituency (in Prayagraj).
Also read: Akhilesh's 'poison' charge in declining tea by UP cops sparks controversy
When the House assembled for the chief minister's speech on the governor's address at 11 am, the SP and Yadav tried to corner the government over Pal's killing.
The chief minister termed the Prayagraj incident "sad" and said the government has taken cognizance of it.
"I would assure the House that the action which has been taken under the zero tolerance policy, its result will be out soon," he said.
"Who had nurtured the criminals and the mafia? The mafia whose name is emerging in the Prayagraj incident, is it not true that the Samajwadi Party had made him an MP," Adityanath said without taking names.
"He was a mafia nurtured by the SP. Our government is working to break its back. We will decimate (Mitti me mila denge) them," he added.
Alluding to SP, Adityanath said, "They are the mentors of criminals, and they have been doing it continuously. Crime flows in their veins. They have learnt nothing except crime. The entire state knows about this, and today they are giving justification."
"The mafia leader who had perpetrated this act yesterday, is out of Uttar Pradesh, and became MLA and MP because of the assistance of the Samajwadi Party. Is it not true that in 1996, that mafia leader became a MLA from Allahabad West seat. In 2004, these people made him the Lok Sabha MP. Our government will finish them off, he said.
Referring to the address by UP Governor Anandiben Patel, Adityanath said, "People who could not give respect to a woman Governor in the House, how can they give respect to women?"
(With inputs from agencies)