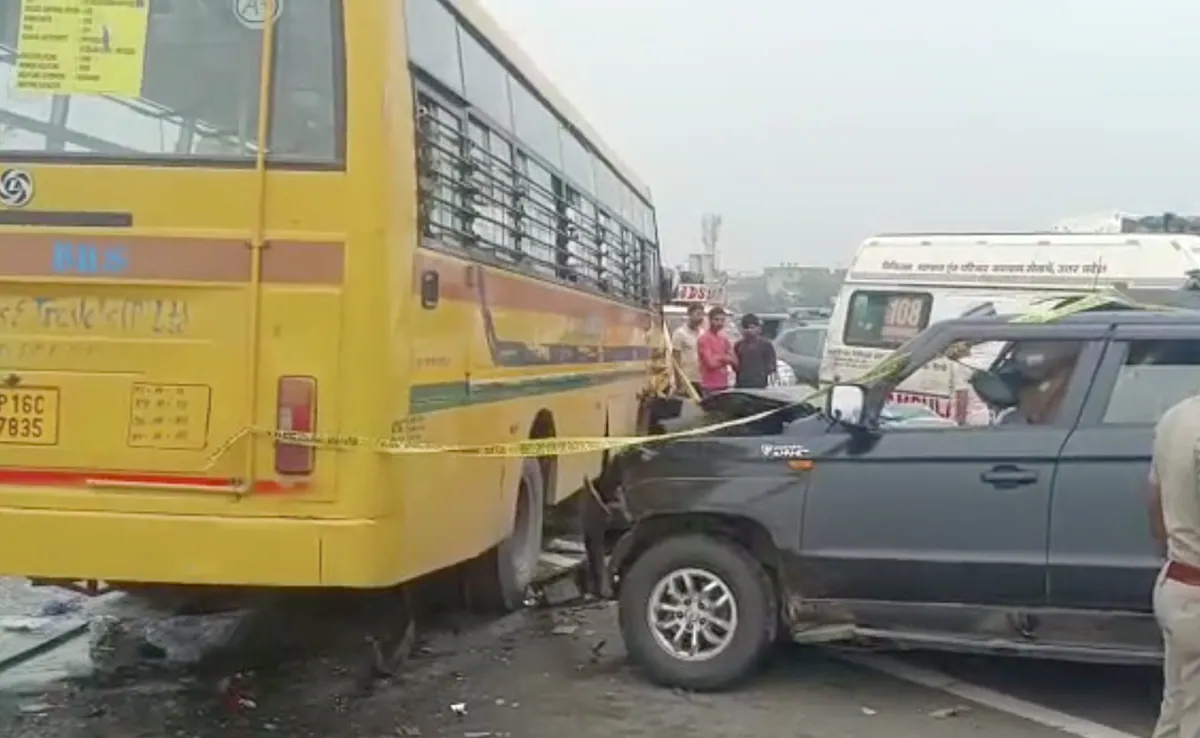 Six die as school bus speeding on wrong side of Delhi-Meerut Expressway rams into SUV
Six members of two families were killed instantly on Tuesday in Ghaziabad in Uttar Pradesh when their SUV was hit by a school bus moving on the wrong side of a busy expressway, police said.
Two others in the SUV were seriously injured in the accident. Ghaziabad's Additional Deputy Commissioner of Police (Traffic) Ramanand Kushwaha said the tragedy took place around 6 am on the Delhi-Meerut Expressway.
Kushwaha said the bus had gone to Delhi and was on the wrong side of the expressway after filling CNG near the Ghazipur border. The family in the SUV was headed for Gurugram in Haryana from Meerut in Uttar Pradesh.
Also read: 7 killed in Andhra Pradesh road accident, several other sustain injuries
The bus driver, Prem Pal, has been arrested. "He was at complete fault as he was moving on the wrong side," Kushwaha said. The deceased were identified as Narendra (45), his wife Anita (40), their sons Deepanshu (15) and Himanshu (12), Narendra's niece Vanshika (7) and sister-in-law Babita (35).
Narendra's brother Dharmendra (40) and his son Kartik (5) sustained severe injuries and are admitted in a private hospital, the police said. The bus was attached to the Bal Bharti School, Noida. It was carrying no student at the time of the accident. Uttar Pradesh Chief Minister Yogi Adityanath expressed grief over the loss of lives.
(With agency inputs)