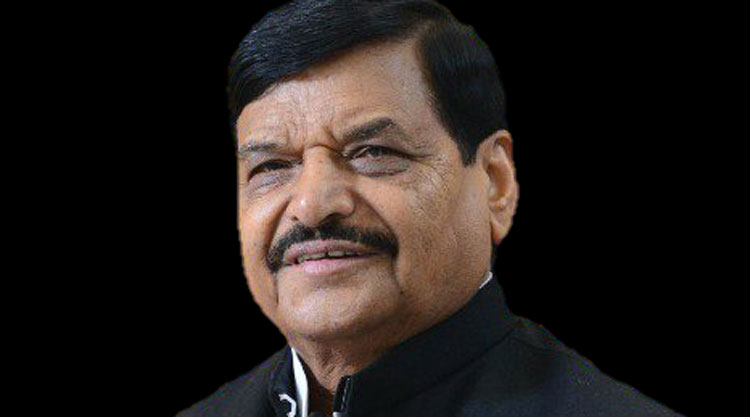 Shivpal Yadav dissolves party bodies; sparks rumours of joining BJP
Shivpal Yadav has dissolved all national and state working committees of his party Pragatisheel Samajwadi Party (PSP), amidst speculation of his growing closeness with the BJP. Shivpal, the uncle of Samajwadi Party (SP) chief Akhilesh Yadav, fought the UP Assembly election in alliance with SP.
Shivpal Yadav had fought the recently held UP elections as a Samajwadi Party candidate from Jaswant Nagar.
The relations between uncle and his nephew have been strained over the years, though they had mended ties before the UP elections. The adverse result on March 10 has again increased the differences between the two leaders.
The fresh bout of rumours started after the 67-year-old leader started following Prime Minister Narendra Modi, Uttar Pradesh Chief Minister Yogi Adityanath and former deputy chief minister Dinesh Sharma on Twitter after assembly election results.
Aligning with BJP's issues
He recently met Adityanath and also expressed support for the uniform civil code, which has been high on the BJP agenda. The critics term it as "anti-minority". At a party function to mark Ambedkar Jayanti in Lucknow he said, "Ambedkar had raised the issue in the constituent assembly, Lohia ji (socialist leader Dr Ram Manohar Lohia) had raised the issue too, and on his (Ambedkar's) Jayanti we are raising our voice for a uniform civil code. We are ready to agitate for it and raise or voice about it."
Akhilesh, when questioned about his uncle's growing proximity to the BJP, said: "I do not have any such information."
However, PSP party spokesman Deepak Mishra scoffed at the rumours and called the dissolution of party committees 'routine'. "This is a routine exercise that most political parties do post assembly or Lok Sabha elections. And then reconstitute and reorganise the outfit for the next elections," he said.