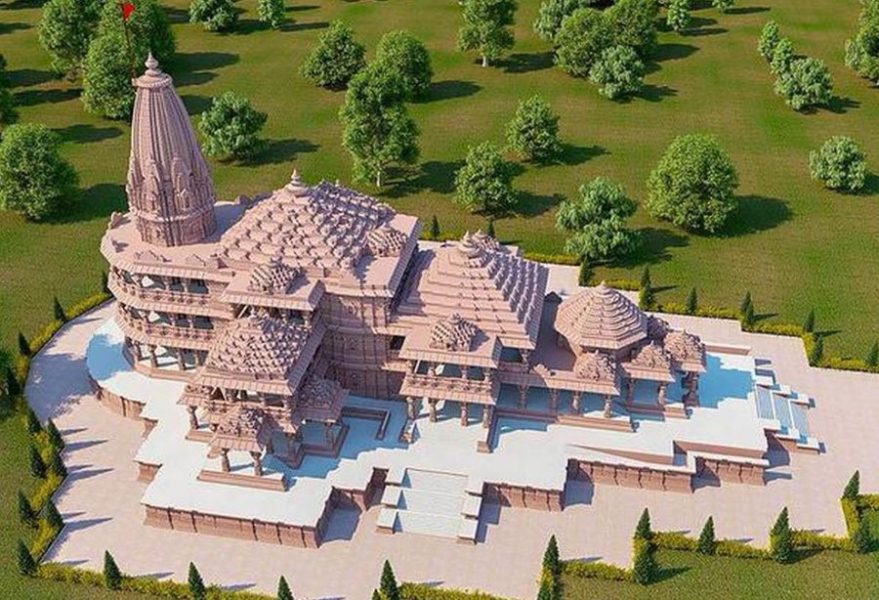 As Ayodhya gets ready for the opening of the Ram temple in January next year, the Uttar Pradesh government has expedited infrastructure works in the city, including expanding its airport and railway station.
According to an official statement, work is also in progress on the Ram Path, a 13-km road from Sahadatganj to Naya Ghat.
The outline for the construction of the Ramjanaki Path and the Bhakti Path is also ready, the statement issued in Lucknow said. The airport and the railway station are also being expanded, it added.
Watch: Teakwood from Maharashtra's Chandrapur to be used in Ayodhya Ram temple
Further, the statement added that these road corridors are important as it will facilitate the movement of devotees to the Shri Ram Janmabhoomi and the Hanuman Garhi temple.
The width of the Ram Janmabhoomi Path will be 30 metres and the width of the Bhakti Path will be 14 metres, it said. Chief Minister Yogi Adityanath has invited people to come for the Ram temple's opening, and added that he is reviewing the progress of different works regularly.
Watch: Ram temple construction in full swing
The shopkeepers have supported the government's initiative to develop Ayodhya, and without any resistance, have given the land of their shops for the construction of the "grand" temple and its other facilities, said the statement.
There has been no complaint of any irregularity in the disbursement of compensation under this project, it said. Those evicted have been allotted shops in newly-developed complexes, while many shopkeepers were rehabilitated to their old places with the cooperation of owners, the statement said.
(With agency inputs)