In UP, where caste is the major factor that sways voters, The Indian Express reported that support for CAA protests has seen religion as the factor rather than caste. People who have voted for the opposition parties – SP, BSP and Congress which oppose the CAA, support the government on the issue of Citizenship Amendment Act, 2019.
The state has seen 19 deaths and 1,100 arrests over anti-CAA protests. The Indian Express reported that in the constituencies of Baghpat, Kairana, Muzaffarnagar, Rampur, and Sambhal, even caste Hindus who voted for the opposition parties in Lok Sabha elections, support the government in CAA.
People of the area assert that there is no need to fear the new law and endorse communal harmony.
Advertisement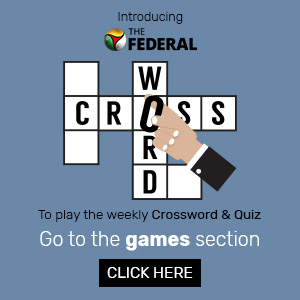 Blaming it on politics, Devendra Malik, a truck driver in Muzaffarnagar, asks what was wrong if Pakistani and Bangladeshi Hindus came to India and asserts that Bangladeshi Muslims must go back.
Also read: Covering anti-CAA protests: Price of being a Muslim journalist
Malik, from Jat community, voted for RLD, which is critical of CAA, in Lok Sabha elections 2019.
Jat villagers in Baghpat's Kurri village also voice the same sentiment and say that only Muslims who were scared that they'll be driven out of India were opposing CAA and not Hindus.
The villagers are critical of the BJP as they have not received their cane dues and have voted for RLD, they agree with BJP when it comes to CAA and call the protests as "needless rioting."
The Indian Express reported that though this was expected, given the Jat- Muslim divide since the Muzaffarnagar riots in 2013, it was also noted that SP and BSP voters oppose the protests against CAA.
Also read: PM lauds spiritual guru for providing 'historical context', support to CAA
Vinod Kumar from Sambhal district, one of the key areas that have seen violence over the protests, says that if the outsiders go, it would solve the unemployment problem persistent in the country and that the NRC was not wrong.
Another resident from Sambhal, Rishi Pal Singh says, "The move is to expel infiltrators. Muslims born and brought up here, and whose ancestors have been here since the freedom struggle, will not be expelled. But they are being instigated for political reasons."
Members of other backward communities such as Kashyaps and Sainis, who were BSP supporters before 2014 and have voted for BJP now, support CAA.
It was reported that many agree with the government's comments that the opposition was responsible for instigating the crowd which caused violence.
Also watch: How 'Kolam' is giving voice to CAA protests in Chennai
Jasbir Kashyap from Baghpat told The Indian Express, "Protests and rioting are happening because of political reasons. It is the outsiders who are restoring to vandalism."