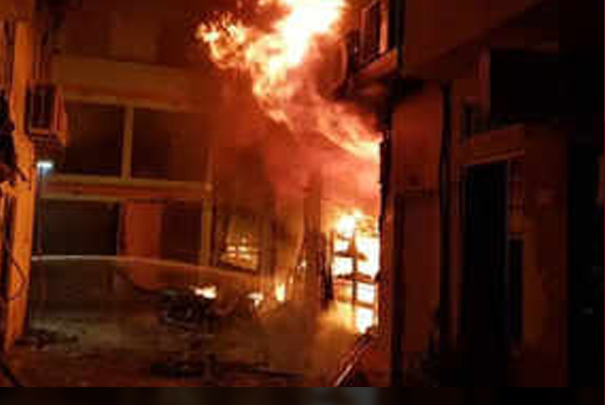 A cooking gas cylinder explosion claimed the lives of two children, including a 12-day-old girl, while four other members of their family suffered severe injuries at their residence in Noida early on Sunday, officials said.
Chief Fire Officer, Pradeep Kumar Choubey, said his department received information at 2.52 am about the fire in a JJ cluster house in Sector 8.
Also read: Delhi: Major fire breaks in slums of Punjabi Bagh area, none injured
The distance to the location from the nearest fire station was around 2.5 km. Two water tenders along with fire fighters reached the spot in four minutes and found that six members of the family had got burn injuries due to the fire. Of them, a 12-year-old boy and a new-born girl, just 12-day-old died in the incident, Choubey said.
The fire was extinguished in 20 minutes, the CFO said, adding prima facie the blaze was triggered due to explosion in the LPG cylinder kept in the house.
Those injured were rushed to the district hospital here but were later referred to the Safdarjung Hospital in Delhi, according to the officer. The local police has initiated legal proceedings in the case, he added.
(With Agency inputs)