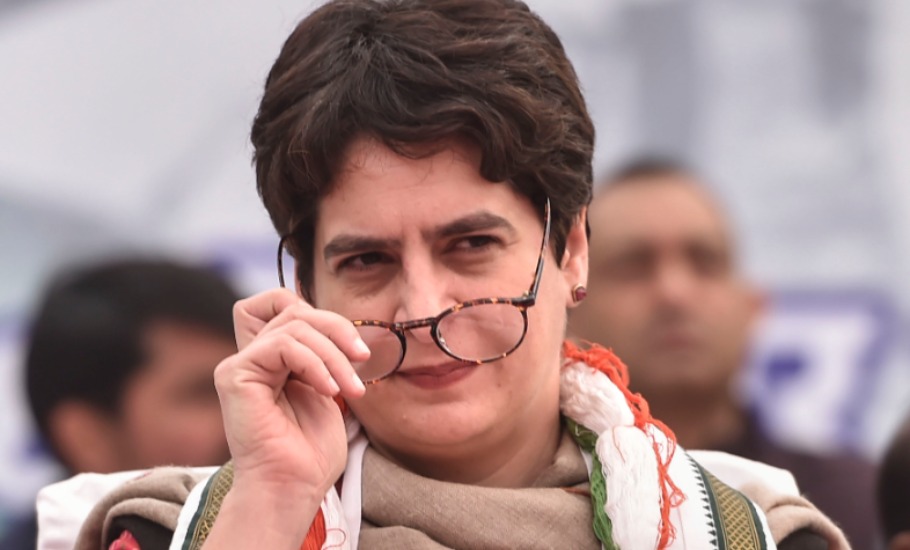 Soon after Samajwadi Party (SP) chief Akhilesh Yadav ruled out any possibility of joining hands with the Congress for the next Assembly polls in Uttar Pradesh in 2022, the Grand Old Party has decided to go solo under the leadership of Priyanka Gandhi, reported India Today.
The report said Priyanka who will lead the election campaign is likely to begin a camp in Lucknow to mobilise people, in less than 18 months.
The party's decision looks bold and also dangerous in the face of a humiliating defeat in the Lok Sabha elections last year, where Rahul Gandhi lost his family constituency of Amethi, as well as the Congress's dismal performance in the recent Bihar elections. The party also did not do well in the recent bypolls in Uttar Pradesh where it failed to win any of the six seats it contested.
Related news: Stinger again: Polls show Congress not the choice of people, says Sibal
While Uttar Pradesh Chief Minister Yogi Adityanath extensively campaigned for the bypolls, the same was not done by Priyanka. She has visited the state only twice – in February during the CAA protests in Azamgarh and to meet the family of the Hathras gangrape victim in October this year.
Akhilesh who had formed an alliance with the Congress for the 2017 Uttar Pradesh Assembly election, has also hinted that his party will not renew the same this time and will rather tie up with smaller parties.
Congress representatives, however, say the prospects of the party in the state are increasing as the Congress finished second on two of the six seats it contested in the recent bypolls in the state.
Related news: Message from Bihar: Send Congress, Gandhis on a holiday to moon, forever
Political experts say Priyanka has to work more on party meetings, interact with workers and take feedback from grassroots level to be able to garner more votes.