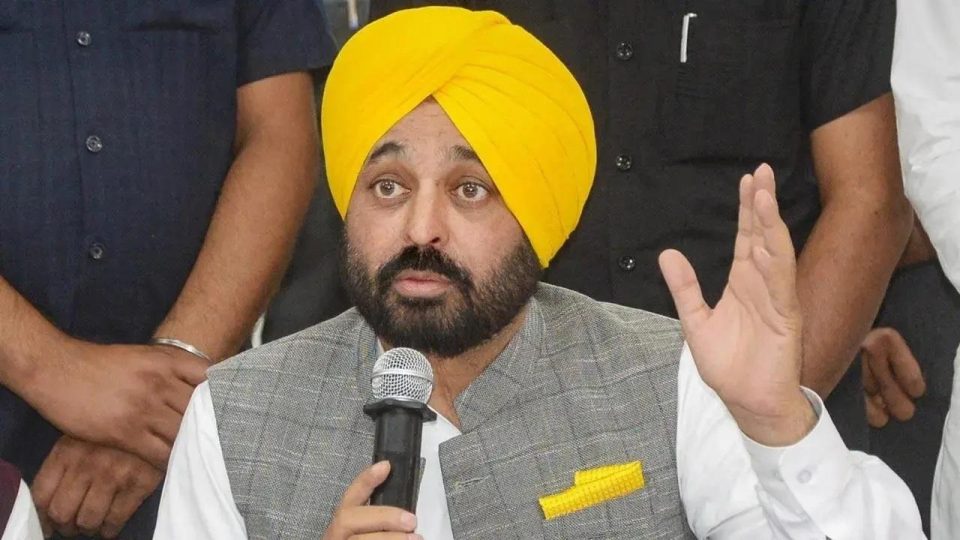 Amid a massive crackdown on radical Sikh preacher Amritpal Singh and members of his outfit Waris Punjab De, Punjab Chief Minister Bhagwant Mann on Tuesday (March 21) said his government will take strict action against anyone who tries to disturb the state's peace and harmony.
The chief minister's statement comes on a day when the Punjab and Haryana High Court rapped Punjab Police for not being able to nab the fugitive Sikh leader, while asking for a status report on the matter.
Police on Saturday (March 18) launched a major crackdown against Singh and members of his outfit Waris Punjab De. The preacher, however, gave the police a slip and escaped their dragnet when his cavalcade was intercepted in Jalandhar district.
In his first reaction to the police action, Mann said he received several calls from people praising his government.
"People are telling me, you have done a good job. There should be peace and harmony in Punjab. In this matter, we will support you," Mann said in a video message.
Mann said Punjab's peace, harmony, and the country's progress were his top priorities.
"We will not spare any force working against the country," the CM said, adding "people have given a responsibility to the AAP by giving it a huge mandate in the elections."
"I thank 3 crore Punjabis for their cooperation in this operation (against Singh and Waris Punjab De). There was not a single report of any untoward incident from the state. It has boosted my confidence that people want peace and progress," said Mann.
The chief minister asserted that under the leadership of AAP national convener Arvind Kejriwal, the Aam Aadmi Party AAP is a "100 per cent secular party".
We never play politics in the name of religion, caste and hatred, he added.
Earlier in the day, three aides of Amritpal including his uncle Harjit Singh were taken to Assam. Four of his other aides were taken to Dibrugarh Central Jail after being arrested on Sunday. All the seven aides have been booked under the National Security Act.
On Tuesday, the Punjab government extended the suspension on mobile internet and SMS services to Tarn Taran, Ferozepur, Moga, Sangrur, Amritsar's Ajnala sub-division and a few areas in Mohali till Thursday (March 23) noon while stating that it will be lifted from the rest of the state.