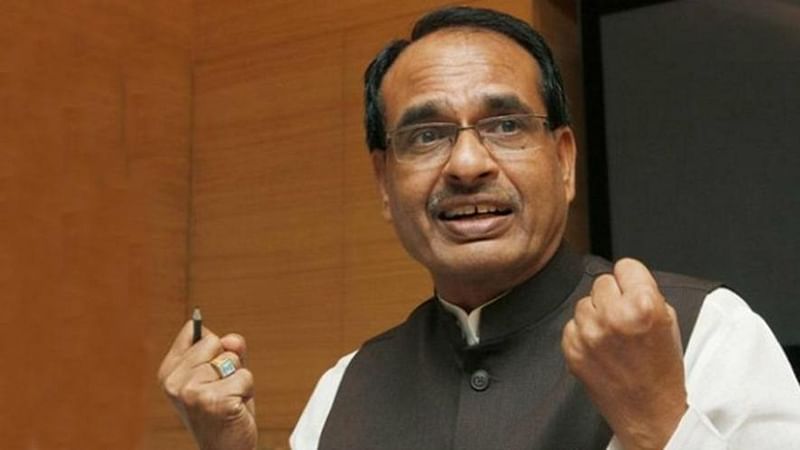 Shivraj Singh Chouhan blames Kamal Nath for delay in MP's COVID fight
Madhya Pradesh Chief Minister Shivraj Singh Chauhan on Saturday blamed his predecessor Kamal Nath for the delayed start of the state's fight against COVID-19.
Madhya Pradesh Chief Minister Shivraj Singh Chauhan on Saturday (May 2) blamed his predecessor Kamal Nath for the delayed start of the state's fight against COVID-19.
Speaking at the Aaj Tak e-conclave, he said by the time he took the oath, coronavirus had already entered the state due to the inactivity of the previous government.
"I was sworn in as the CM on March 23 at 9 pm. By then, coronavirus had entered Madhya Pradesh. It had spread to Indore; there were positive cases in Bhopal and Jabalpur. That is why, at 10 pm, I held the first meeting to control the epidemic," he said.
He also said the previous government had neither made any system nor any arrangements. There was only one testing lab which could conduct 60 tests.
"They (Kamal Nath government) were preparing for IIFA (film awards) but not for COVID-19," Chouhan said in a taunt at Kamal Nath.
Talking about his government's measures to control the spread of the virus, the CM said the state has improved a lot and is under control.
Related news | Indore to follow 'Bhilwara model' to win COVID-19 war: Shivraj
"Now the number of positive cases has come down in Indore. People from Bhopal, Indore, and other places are getting healthy and going back home. 14 labs are working and a dedicated COVID hospital has also been made," he said.
He also added that his government recognised the seriousness of the situation and started taking samples on a large scale.
"In Indore alone, we have surveyed 8-9 lakh people. Initially, there were some issues that were resolved and now people are following the lockdown. Every section of the society is with us," CM pointed out.
Like other CMs at the conclave, Chouhan too blamed the Tablighi Jamaat for the spike in COVID numbers in the state.
"107 jamatis came to Bhopal and infected people. Many of them turned out positive. We have kept them in one place and their passports are confiscated. This problem has increased due to Tablighi Jamaat," Shivraj said.
On bringing back stranded migrant workers of the state, Shivraj said the state had already received 50,000 labourers who came by buses, and today (May 2) more will be reaching by trains.
Related news | COVID lockdown forces cash-strapped villagers in MP to adopt barter
"We are depositing ₹1000 in every worker's account and arrangements have been made for their ration. They are being given ration for two months each," he said.
To provide them jobs, immediate measures like work of MNREGA and construction works have been started.
Mandi Act modified to help farmers
On the change in the Mandi Act, the CM said now the rules are much more favourable for farmers and give them better prices for their produce.
"We gave the benefit of crop insurance to the farmers, poured about ₹2,990 crore into the account of the farmers, gave out loans on 0% interest and arranged for harvesting their crops," he said.
Earlier, he claimed that farmers had to wait in long queues for days sometimes to sell their produce at mandis (markets).
Related news | MP manufacturing 12,000 PPE kits every day: Official
"Many times the Mandi administration and the local staff did not do justice to them. Therefore, we took advantage of corona and amended the act," he said.
Terming the step revolutionary, Chouhan said that if there is an agreement between the farmer and the businessman, why should the farmer go to the market, why should he stand on the line, and get his crop auctioned there.
Now, if a deal between a farmer and a merchant was negotiated, the merchant buys the crop directly from the farmer's home or field.
E-trading is also arranged and farmers will get good prices, he added.