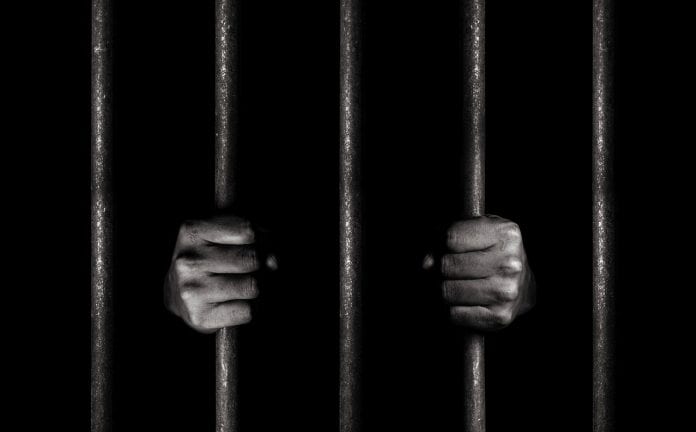 The mysterious death of Kashmiri Jamaat activist Ghulam Mohammad Bhat, in a jail in Prayagraj, UP, on December 20, has heightened fear and concern among the families of Kashmiri activists who were arrested and ferried to prisons outside the Valley under the Public Safety Act, during the abrogation of Article 370.
Jail, no place for the ailing
Among them is the family of 76-year-old Kashmir High Court Bar Association president advocate Mian Qayoom, who is currently lodged in the Central Jail of Agra since August last year, for his outspoken stance on the Kashmir issue.
A senior advocate at the Jammu and Kashmir High Court, and the president of High Court Bar Association in Kashmir, Qayoom, was arrested along with 24 other separatists following the abrogation of Article 370 in the Valley. He has been a vehement critic of the Centre's abrogation of Articles 370 and 35(A).
Deeply concerned over his dwindling health inside prison, his family fears he may meet the same fate as Ghulam Mohammad Bhat, if he is not given special medical attention.
Demanding his immediate release, they have said that Qayoom, a diabetic, is surviving on a single kidney and required 25-30 units of insulin twice a day for treatment of diabetes, and, therefore, needed urgent medical attention.
Qayoom's nephew Mian Muzaffar says the jailed advocate had been operated twice upon for prostate problems, more recently at Apollo hospital in 2018 and at the All India Institute of Medical Sciences (AIIMS), New Delhi, in 2012.
Also read: Article 370 gave special powers to Jammu and Kashmir
"We fear that Qayoom Sahib is slipping away from our hands," Muzaffar told The Federal.
"My uncle has lost 10 kg of weight in prison. He requires food every two hours. His creatinine levels have risen to 1.8, which is medically considered dangerous," Muzaffar adding that his uncle urgently requires an open-heart surgery.
"The authorities fear my uncle's opinion and articulation. And the fact that he can legally fight cases of Kashmir's political prisoners. That is why he is in jail and is being treated like a criminal," Muzaffar added.
Family levels bizarre charges
Qayoom's family says, after his arrest, authorities slapped the PSA against him. They allege that old FIR's were dug up to nail him at a time when his only concern was his health and that of his diabetic wife. In the PSA of 2019, the authorities have mentioned Qayoom's role in 2008 summer agitation, which the family finds bizarre. No fresh activity has been cited in his PSA.
In August, 2019, Qayoom was booked under PSA related to public order and not related to the security of the state. That means he should have been detained for a maximum of three months without trial. But after the completion of three months, authorities extended the detention to another three months, ending February 7, 2020.
Qayoom's family says he was arrested in 2010 when Kashmir witnessed unprecedented civilian uprising which led to the killing of over 120 persons, mostly teenaged boys. The summer protest wave was triggered by a fake encounter by government forces in Machill area. Qayoom was then released in 2011.
Also read: Unplugged from the world, Kashmir still awaits normalcy
In the Central Jail of Agra, Qayoom is detained with leading Kashmiri trader Mohammad Yasin Khan. Khan heads the Kashmir Economic Alliance. Earlier, another Kashmiri-Malaysian business leader and civil society actor Mubeen Ahmad Shah too was lodged in the same jail for three-and-a-half months. He was recently released after his health deteriorated.
Speaking exclusively to The Federal immediately after his release from prison, Mubeen Shah said that his family had challenged his PSA detention.
"I was unable to sleep during the nights. I am suffering from prostate disease and would go to the washroom five or six times when I was supposed to sleep. There were inadequate facilities inside the jail," Shah said.
Shah was arrested on August 4, 2019, from his Srinagar home. The authorities had alleged that he had played a role during summer agitations and anti-state protests in 2008, 2009 and 2016.