The state flag of Jammu and Kashmir was removed from atop its Civil Secretariat in Srinagar on Sunday (August 25), around 20 days after the Centre revoked the Article 370 of the Indian Constitution, stripping the special status of the state.
Until Saturday, both the state flag and the Tricolour were seen atop the Secretariat and other government buildings.
However, from now onwards, only the Indian flag will be hoisted, reports said, adding that government buildings are yet to remove the state flag but are expected to do the same soon.
Advertisement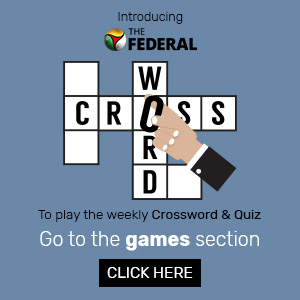 According to media reports, both the flags atop the Secretariat were lowered at sunset on Saturday night, but on Sunday morning, only the Tricolour was unfurled. However, there has been no official confirmation about the removal of the state flag.
Earlier, there was speculation that the state flag might be taken down after October 31 after the state is officially bifurcated into two union territories. And, the sudden move to remove the state flag from the Secretariat soon became a spectacle for the onlookers, the reports said.
According to a report on The Hindu, locals termed the removal of the state flag as "daylight robbery of our identity" and an "open provocation".
On August 5 this year, the Centre revoked the special status of the northern state and decided to bifurcate it into two union territories — Jammu and Kashmir, and Ladakh.
Meanwhile, in an alleged precautionary measure, the Centre put under house arrest several political leaders, including former chief ministers Omar Abdullah and Mehbooba Mufti. It also imposed restrictions on mobile internet and telephone lines were severed, leading to a complete communication breakdown in the Valley.
Also Read: Kashmir 'fully integrated' with India even before Article 370 was dumped
Will restore everything soon: Governor
Speaking on the situation in the state, Jammu and Kashmir Governor Satya Pal Malik on Sunday said that communication curbs had helped save many lives there.
"If blockade of communication helps saves lives, what is the harm?" he said, adding, "If there is no phone connection for 10 days, so be it. But, we will restore everything soon."
Denying reports on shortage of medicines essential commodities in the state, he said that enough stocks were available for the people to buy. "In fact, we delivered meat, vegetables and eggs to people's doorsteps on Eid," he added.