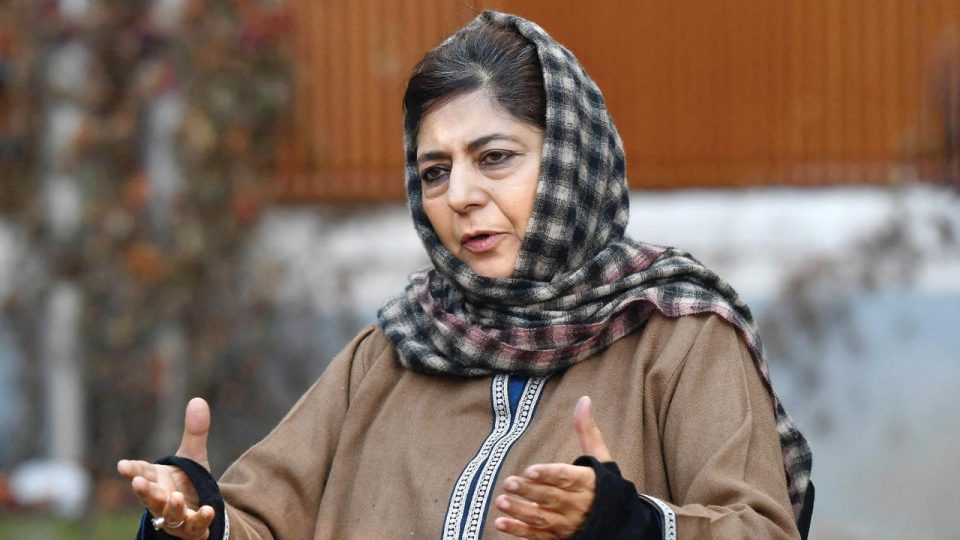 4 years of Art 370 abrogation: Mehbooba under house arrest; roads leading to PDP, NC offices sealed
People's Democratic Party (PDP) chief Mehbooba Mufti on Saturday (Aug 5) claimed she and some senior leaders of her party were placed under house arrest while several others were detained on the fourth anniversary of the abrogation of Article 370.
"I have been put under house arrest along with other senior PDP leaders today. This comes after a midnight crackdown where scores of my party men are illegally detained in police stations. GOI's false claims about normalcy to the SC stands exposed by their actions driven by paranoia, she tweeted.
Also Read: Art 370 abrogation: Sibal to appear for DPAP as SC begins hearing pleas from Aug 2
She said on one hand, giant hoardings calling upon Kashmiri's to "celebrate" the abrogation of Article 370 have been put up across Srinagar, whereas brute force is being used to choke the actual sentiment of the people.
"Hope the Honble SC takes cognisance of these developments at a time when Article 370 has come up for hearing," the former chief minister said in another tweet.
The Centre revoked Article 370 granting special status to Jammu and Kashmir and bifurcated the erstwhile state into two Union territories Jammu & Kashmir and Ladakh on August 5, 2019.
The People's Democratic Party (PDP) said after denying permission to the party for organising a peaceful programme on the fourth anniversary of Article 370 abrogation, a massive crackdown was carried against the party leaders during the night.
Also Read: Is there no mechanism to abrogate Article 370 even when everyone in J&K wants it: SC
A party spokesman alleged that former minister's Abdul Rehman Veeri, Nayeem Akhter and Asia Naqash, PDP general secretary Ghulam Nahi Lone Hanjura, general secretary (organisation) Mehboob Beg, and district president Budgam Mohammad Yasin Bhat were put under house arrest.
He said party chief spokesperson Syed Suhail Bukhari, youth president Waheed ur Rehman Parra, state secretary Abdul Hameed Kohsheen, additional spokesperson Abdul Rouf Bhat, district president Srinagar Abdul Qayoom Bhat and other party leaders and workers were detained in different police stations.
The spokesman also said that the roads leading to the PDP headquarters near Sher-e-Kashmir Park were sealed and no staffer was allowed to enter the office.
Also Read: J&K: Massive hunt on at Kulgam for terrorists who killed 3 Army personnel
The National Conference (NC) also said that its party headquarters Nawa-i-Subah was sealed and no one was allowed to go inside.
True to form and in keeping with the clampdown on mainstream democratic activities organised by parties opposed to 5th Aug 2019, the JKNC office has been sealed by the police. No one is being allowed in or out of the office, it said in a social media post.
These steps betray the nervousness of the administration & render hollow their claims regarding great improvements in the last 4 years, it added.
The police, however, were tight-lipped about the alleged restrictions on NC and PDP leaders.
(With agency inputs)