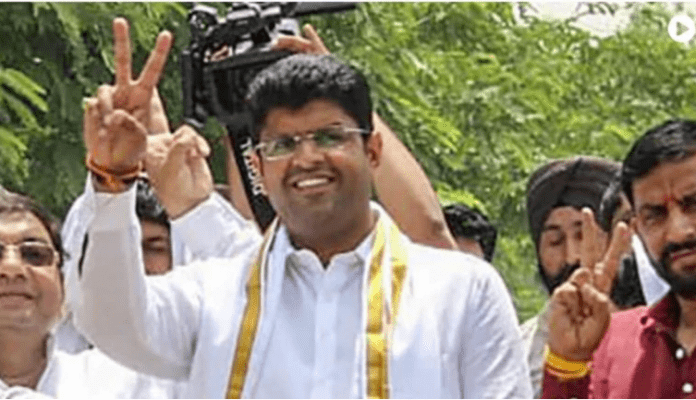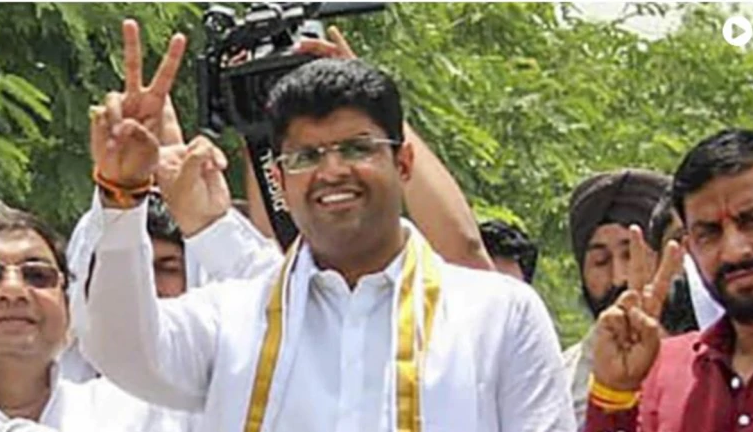 In a situation where the kursi (chair) triumphed over the kisaan (farmer), the BJP-Jannayak Janta Party (JJP)-led government in Haryana sailed through the trust vote in the state assembly on Wednesday (March 10). The Congress' no-confidence motion was defeated with just 32 members backing it, while 55 members belonging to the BJP-JJP combine voted it down.
However, political observers believed that the BJP-JJP may have won the no-confidence motion but it is actually the Congress, which has emerged victorious in this situation by extending its unstinting support to the agitating farmers.
On March 10, senior JJP MLA Devender Singh Babli had urged his party to withdraw support from the BJP government in solidarity with the farmers agitation, while two JJP MLAs — Jogi Ram Sihag and Ram Kumar Gautam — too had openly spoken out against the farm laws.
While, Gautam had suggested that the House should pass a resolution recommending that the Union Government holds back the implementation of the three laws till 2024, Sihag had advocated for the state legislature to enact a new law guaranteeing MSP to farmers.
Advertisement
Also red: Khattar govt defeats Congress's no-confidence motion in Haryana assembly
However, despite vocalising their displeasure with the BJP government on the farmers' agitation, all 10 members of the JJP ended up extending their support to BJP. After the no-confidence motion, Ram Kumar Gautam however told The Federal that the Haryana government has no role to play in repealing the three farm laws, which was prerogative of the Centre.
Queried on why JJP extended support to BJP despite reservations expressed by some of the members, he replied, "This is an issue which the JJP central leadership and Dushyant Chautala have to decide. They take the call on whether to support a government or not."
He also added, "JJP wala (Dushyant) kyu nhi sath dega BJP ka, JJP wala to khoob kama rha hai, khoob mauj le rha h. (Why will JJP (Dushyant) not support BJP, he is earning enough with BJP and having fun.)"
Meanwhile, Devender Singh Babli defended himself saying that he had decided to toe the party line since his own resignation would not help to solve the issue.
On March 11, the victorious Haryana Chief Minister, Manohar Lal Khattar reiterated his party's stand that the contentious three farm laws will not be repealed and neither will a law on MSP be passed in the legislature. According to Khattar, the government pays  ₹1.5 lakh crore as MSP to 6% farmers. "If a law on MSP is brought in, the government will end up paying  ₹17 lakh crore. It is not possible for the government to bear such heavy expenditure. Haryana and Punjab will be the losers if such law will be enacted," he argued.
Also read: Congress' no-confidence motion in Haryana aimed at winning over Jats
Admitting that Haryana dug up roads, used water cannons and tear gas shells to counter the farmers' struggle, he said, "The freedom citizens get in India cannot be absolute freedom."
'Won no-confidence motion, lost us'
Yet, even as the BJP-JJP combine successfully warded off a threat to their government, a major vote bank of the JJP simmered with anger. The farmers sitting on the borders have labelled Dushyant Chautala and JJP legislators as 'chair-loving leeches.'
Ramesh Kumar, a farmer from Rohtak district told The Federal, "JJP and its ministers are a shame to the entire farming and Jat community. Dushyant's great grandfather Devi Lal, known as the messiah of farmers, must be very ashamed of him. JJP legislators and Dushyant are nothing but chair-loving leeches."
Another farmer Ramphal Singh said, "JJP has stood by the BJP. Now they should remain tied to the BJP and need not visit us in our villages. They must have won the no-confidence motion but they have lost the farmers' confidence. They have lost us."
Expressing his disappointment, President of the Bhartiya Kisan Union, Haryana, Gurnam Singh Chaduni too wanted to boycott these legislators. "For the first time we requested the JJP and BJP legislators to vote for farmers in the no-confidence motion. We politely requested them but now the farmers are very disappointed after the voting. Only 32 members supported the farmers."
And, he added, "We will take strict action against everyone who voted against the farmers. The no-confidence motion has shown us the real face of every legislator. We have nothing to do with BJP and JJP now. Their social boycott will be intensified now, they should not be allowed to enter the villages. We had hoped that a few JJP MLAs will support us but their real face has been revealed. In Haryana, the farmers will fight with a lot more vigour against the government now."
Also read: Farmers block Haryana expressway to mark 100 days of farm laws protest
In a video message posted on Facebook, Chaduni said, "Since Independence, they (political leaders) have been seeking votes from us to become MLAs, and we have been giving votes to them…But they did not give votes in support of the public. They have voted in support of capitalism. You have to keep in mind that those who are not yours, you too don't support them in future. Now, nobody should invite them."
While Yogendra Yadav of Swaraj India told reporters that there was a clear choice in front of the legislators, they had to choose between kursi (chair/position) and kisaan (farmers) and the BJP allies chose the kursi.
By this move, the JJP legislators have alienated the farmers, and this has benefited teh Congress. According to political analyst Rohtas Nagura, "Congress' no-confidence motion in Haryana was aimed at winning over Jats and farmers and they have succeeded in doing that. On the ground, every farmer supports Congress today. JJP got a chance to win the trust of their vote bank but they failed in that yet again."
This looks more like a "short-sighted" step by Chautala to stay in power for the next three years, he added. Also, some reports suggest that the JJP leader has chosen to stay in the government and cultivate his electorate rather than appease his party's core vote bank, the Jat farmer. The Jats anyway will be divided between the Indian National Lok Dal (INLD) and Congress, said Nagura, suggesting that is probably how Chautala must have rationalised their support to the BJP.