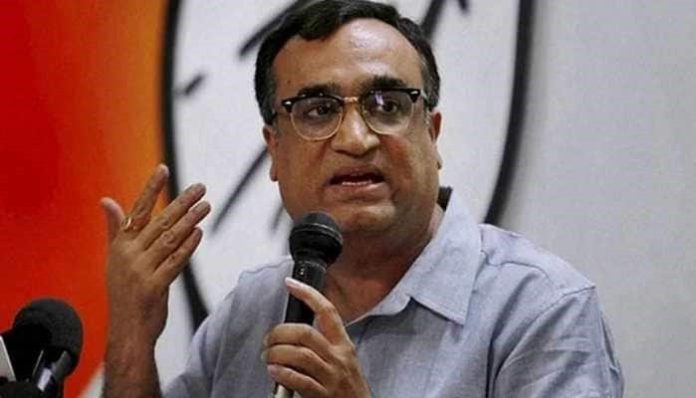 Delhi Lt Governor V K Saxena has sought a detailed report from the chief secretary after Congress leader Ajay Maken sent a letter to him demanding a probe into the "extravagant" expenditure in the renovation of Delhi chief minister's residence.
In the letter to the LG, Congress senior spokesperson Ajay Maken claimed that the amount spent on Arvind Kejriwal's residence was not Rs 45 crore but Rs 171 crore and that too during the time of the Covid pandemic when people were running around for hospital beds and the lack of oxygen.
Also read: Kejriwal residence renovation: Delhi LG asks officials to secure records of expenditure
Maken's 'concern'
Maken had also expressed his deep concern and disappointment regarding the "extravagant" expenditure, environmental damage, and violation of heritage protection and zonal plans in the construction of the chief minister's residence in Delhi.
"The construction of the new CM house has cost the exchequer around Rs 171 crore, with 15 out of 22 officers houses adjacent to CM's house at Flagstaff Road being demolished or got vacated. The rest have been asked to not re-allot with time. This figure (Rs 171 crore) includes around Rs 126 crore spent on purchasing 21 new Type 5 flats in the CWG Village to compensate for the housing shortage," the former Delhi Congress chief had claimed in the letter.
"I thus request you to conduct an inquiry into the matter. And if found guilty, grant sanction for prosecution of the principal beneficiary, the chief minister, and the principal perpetrator, the PWD minister of GNCTD," Maken had said.
LG's directive
After receiving the letter, the LG, in a communication to the chief secretary, directed that a report be submitted to him within seven days.
Claiming that the renovation of the chief minister's house has violated the Master Plan Delhi (MPD) 2021, Maken has alleged that it has been constructed in the Civil Lines Old Bungalow Zone, an area protected under MPD 2021.
Also read: BJP stages dharna outside Kejriwal's residence amid renovation row
The AAP has maintained that Delhi Chief Minister Arvind Kejriwal's official residence was built in 1942 and the roof had collapsed thrice. Following the roof collapse incidents, the Public Works Department suggested a new house be built, the party had said.
(With Agency inputs)