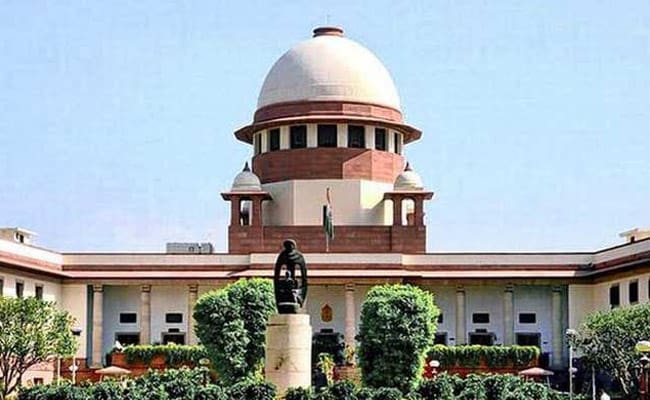 The Constitution does not give nominated members or aldermen of a municipality the right to vote in meetings, said the Supreme Court on Wednesday (February 8), during a preliminary hearing on the alleged deliberate stalling of the elections for a third time in a row.
"The difference is very substantial between you (elected members) and them (nominated members)," remarked Chief Justice of India DY Chandrachud, even as the three-judge SC bench, issued notice seeking responses from the Lieutenant Governor and Satya Sharma, the pro tem presiding officer of the Municipal Corporation of Delhi (MCD), in a petition filed by Aam Aadmi Party (AAP).
The plea filed by AAP's mayoral candidate Shelly Oberoi seeks the early holding of mayoral election in the civic body.
Also read: Supreme Court to hear AAP's petition on Delhi mayor election tomorrow
The three-judge SC bench, which included Justices PS Narasimha and JB Pardiwala, then listed the case for detailed hearing on February 13, after senior advocate AM Singhvi, appearing for AAP mayoral candidate Shelly Oberoi, said the case concerned the "destruction of democracy".
Singhvi pointed that the session of the House was called three times but no election for the Mayor was held.
"We have several objections including that the MCD's pro tem presiding officer is insisting on holding elections for mayor, deputy mayor and members of standing committee all at once. This is contrary to the Delhi Municipal Corporation Act," he said, adding that Article 243U of the Constitution mandates that elections to constitute a municipality should be completed well in time.
Further, Singhvi said the elections were held on December 4, 2022. But subsequent polls for the offices of Mayor, Deputy Mayor and Members of the Standing Committees have been stalled thrice.
He said the Protem Presiding Officer has allowed nominated members to vote in direct violation of Article 243R(2)(iv) of the Constitution. "It is not just a statute, the Constitution itself does not allow them to vote," Justice PS Narasimha remarked at the point.
Also, he pointed out that the Protem Presiding Officer is herself "illegal" since she is not the senior most member. Then she orders all three elections of the Mayor, Deputy Mayor and Members of the Standing Committees to be held together. There is directly a provision that this cannot be done," Singhvi submitted. The bench, which noted the submissions of Singhvi, said it will hear the matter on Monday.
Also read: No Delhi mayor polls again as big change in voting sparks protest
Oberoi had moved the Supreme Court on January 27, pleading that the mayoral polls should be held on time after the House was stalled twice — January 6 and 24. She later withdrew while seeking permission to move the court again in case the aldermen were allowed to vote.