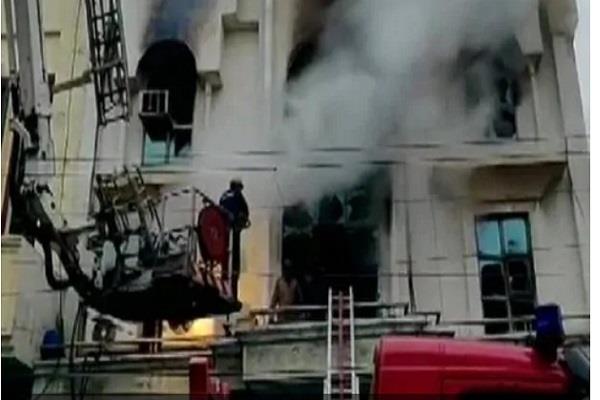 A massive fire that broke out at a paper factory in the Patparganj Industrial Area of East Delhi led to the death of a man on Thursday (January 9). to douse the fire as many as 32 fire tenders were rushed to the spot.
The blaze broke out at the factory at around 2 am, said officials. Visuals captured the massive blaze at the three-storey building as firemen tried to put out the flames.
The blaze is now under control, said officials, adding that they are trying to find out the cause of the fire.
The latest incident of fire comes weeks after nine people, including three children, were killed in a fire at a cloth warehouse in northwest Delhi.
(This is a developing story.)
(With inputs from agencies.)