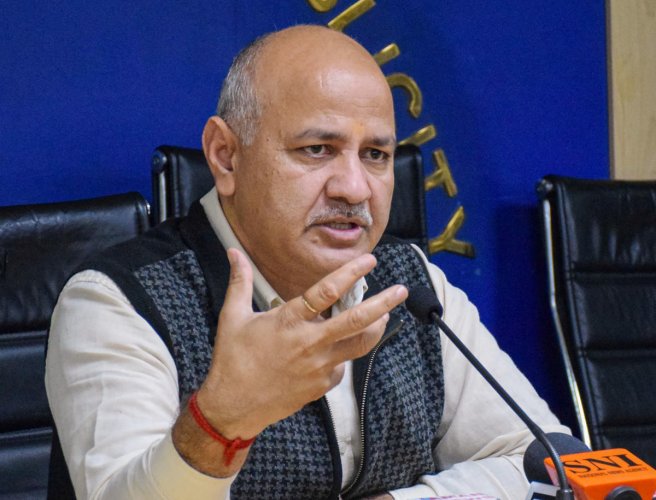 Delhi ministers Manish Sisodia and Satyendar Jain on Tuesday resigned from the Cabinet, amid corruption allegations against them.
Chief Minister Arvind Kejriwal has accepted their resignations and may soon carry out a cabinet reshuffle to bring in new ministers. Deputy Chief Minister Sisodia was arrested by the CBI on Sunday evening in connection with alleged corruption in the formulation and implementation of the now-scrapped liquor policy for 2021-22.
Also read: Manish Sisodia: The deputy more often in news than his leader
Jain was arrested by the Enforcement Directorate in May last year for his alleged involvement in a money laundering case. Sisodia has been in charge of 18 high-stakes ministries, including the health portfolio of Jain, who has been in jail for 10 months.
The resignations came soon after the BJP questioned why arrested leaders were still in the Delhi government. There are now five ministers in the Delhi cabinet, including Kejriwal.
If sentenced to two years or more in jail, Sisodia and Jain may lose their seats and can't contest polls for six years. After their resignations, the AAP's biggest challenge could be the possibility of its key leaders being sentenced by courts, especially if the jail term is two years or more.
Also read: Manish Sisodia sent to CBI custody till March 4; AAP to continue protests
Sisodia was arrested on Sunday following an eight-hour grilling by the CBI. He had moved the Supreme Court on Tuesday (February 28) for bail which asked him to approach the Delhi High Court. The AAP has now decided to move high court.
Sisodia's arrest comes at a time of presenting the Delhi government budget. Before the duo's resignation, the Delhi government had a total of six ministers, apart from the CM. Gopal Rai, Kailash Gahlot, Imran Hussain and Raj Kumar Anand are the other ministers.
(With Agency inputs)