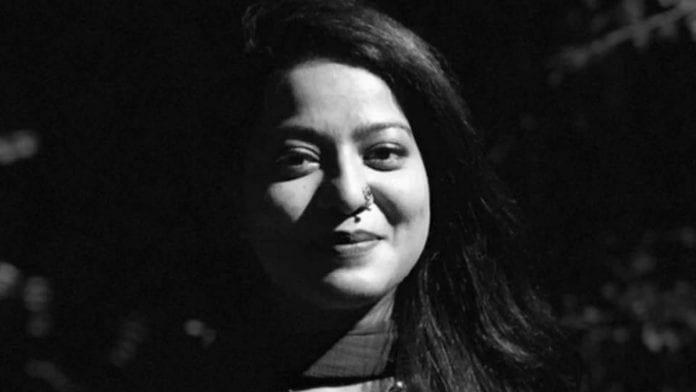 The Delhi High Court on Tuesday (June 23) granted bail to Safoora Zargar, a student and member of the Jamia Coordination Committee, who is pregnant and was arrested under the Unlawful Activities (Prevention) Act (UAPA) due to her alleged instigation of the communal violence in northeast Delhi during the Citizenship (Amendment) Act protests.
She was granted bail since Solicitor General Tushar Mehta did not oppose it on "humanitarian grounds".
At the outset of the hearing, Mehta, representing the Delhi Police, submitted that Zargar can be released on regular bail on humanitarian grounds. However, he also said a decision had not been taken on merits of the case and should not be made a precedent.
Justice Rajiv Shakdher, who conducted the hearing through video conferencing, released Zargar, who is a 23-week pregnant M. Phil student, on bail after furnishing a personal bond of ₹10,000 and surety of like amount.
The court directed Zargar to not indulge in any activity for which she has been charged with, or do anything that might hamper the investigation or influence other witnesses.
She is also supposed to stay in touch with an investigating officer over the phone once in every 15 days, and cannot leave Delhi without permission.
Related news: '39 deliveries in Tihar in 10 yrs': Delhi Police oppose Safoora's bail
Earlier on Monday (June 23), the Delhi Police had opposed Zargar's bail plea saying, "The severity of her offence is in no manner mitigated by the fact of her pregnancy."
The police had also said she had been kept in a separate cell and the chances of her contracting COVID-19 from anyone else were few. To reinforce their point, the police said 39 deliveries had taken place in Delhi prisons in the last 10 years.
In its status report to the Delhi High Court, the police had said, "There is no exception carved out for pregnant inmate, who is accused of such heinous crime, to be released on bail merely because of pregnancy. To the contrary, the law provides for adequate safeguards and medical attention during their custody in jail."
"It is respectfully submitted that till date 39 deliveries have taken place in Delhi prison in last 10 years… In fact, more care and caution are being practised in jail so far as social distancing norms are concerned that would be available to her outside the jail premises," the report mentioned.
The Delhi police, while addressing a court in New Delhi on May 30, had also claimed Zargar had given inflammatory speeches to instigate a mob that led to the communal violence in northeast Delhi in February.
Related news: Jamia committee member gave provocative speeches to fuel Delhi riots, say police
Zargar had said in her bail plea that she had been falsely implicated in the case and had no role in the alleged criminal conspiracy in the violence.
She had earlier been granted bail after she was arrested in a case filed against her, but had been rearrested on more severe charges and had her bail plea rejected once again on June 4, according to the Jamia Coordination Committee.
Her last bail plea had been rejected after the court concluded that there was prima facie evidence against Zargar to prove that there was a consipracy to block the roads.
According to Bar and Bench, the Sessions Court had ruled that any activity which had the tendency to create disorder or disturbance of an extent which brings the entire city to its knees and the entire government machinery to a halt, would be treated as an unlawful assembly under Section 2(o) UAPA.
(With inputs from agencies)