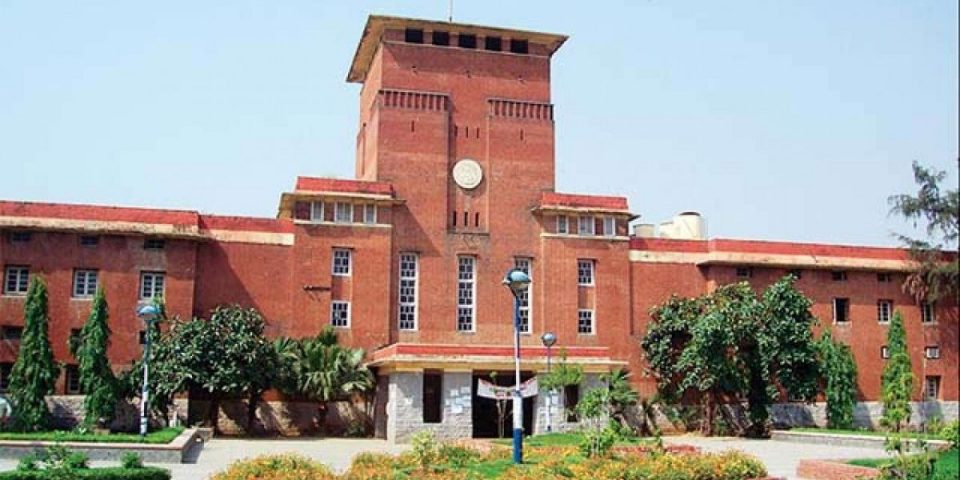 Two weeks after a 33-year-old ad hoc teacher of Delhi University's Hindu College died by suicide after allegedly being sacked from his job, the fear of an uncertain future continues to haunt several others who lost their jobs in the recent past.
The suicide has brought the issue of ad hoc teachers to the fore and some political leaders have taken up their cause. Communist Party of India (CPI) Rajya Sabha member Binoy Viswam on Monday wrote to Union education minister Dharmendra Pradhan urging him to initiate the process of regularising ad-hoc teachers at the earliest.
The tragic death is an outcome of a continuing crisis involving scores of ad-hoc teachers employed across numerous colleges and departments in the Delhi University (DU), one of the country's most reputed public-funded universities. In many DU colleges, more than 50 per cent of teachers have been appointed on ad-hoc basis.
Also read: HC denies Delhi University aspirants permission to interchange course
Ad-hoc appointments
Niyati Sharma, assistant professor (ad-hoc), political science, at Delhi College of arts and Commerce, said to give breathing time to the university in filling vacancies in sanctioned positions, DU had approved the engagement of ad-hoc teachers for a period of 120 days in 2007. However, this one-time exception has been misused by the university for over one-and-a-half decades.
Instead of advertising for permanent positions, DU has kept on renewing the 120-day contract for years. "If one is replaced by a good candidate, it doesn't hurt as much," said Niyati, who lost her job in the recent past.
Ad-hoc teaching staff
DU has over 4,000 ad hoc teachers who are hired for a period of four months at a stretch. This comprises nearly 40 per cent of all teaching staff. In the absence of permanent appointments for nearly a decade, they have carried the university on their shoulders.
In September 2022 though, interviews for permanent positions at DU and its constituent colleges were announced. But that too has left many disillusioned.
Ideology matters
Ish Mishra, former associate professor at The Hindu College, told The Federal that the issue of absorption of ad-hoc teachers has been festering for long. Several teachers' groups have demanded normalisation of the process and retainment of such teachers who have served enough years to prove their merit, he said.
Mishra alleged that 465 out of 615 interviewed teachers were displaced in the latest round of interviews.
Adhocism is not a new phenomenon in DU, but the way the interview panels have been constituted since 2014-2015 is what many find alarming. "Most of the panel members are aligned to a specific ideology meant to promote and further the cause of the regime," remarked Mishra.
Nandita Narain, Democratic Teachers' Front president and former DUTA president, said it is extremely unfortunate that in college after college, hundreds of young accomplished individuals have been thrown out of the system.
"For young creative minds it is tiring and humiliating at the same time. A person works for so many years and then somebody with less experience takes away the role. Candidates replacing these bright individuals are less qualified and are less deserving. There is a concerted attempt by the administration to offer permanent postings to candidates who are aligned to the ideology of the ruling dispensation," she added.
Students affected
Recalling how bright professors were shown the door, Nivedita Mishra, a third-year student in Kirori Mal College (KMC), says the uncertainty over ad-hoc appointments has adversely affected students.
"When the university finally started the long overdue process of filling vacancies," she said, "instead of regularising the ad-hoc teachers or giving preference to them, the university recruited freshers with no experience."
"This is a grave injustice and an insult to their (teachers) years of service. The anxiety caused due to this, compels teachers to end their life," observed the student.
Commenting on the ramifications of such a move, Mishra said young scholars who want to get into academics are going to be the worst affected. "Having seen the fate meted out to their teachers, they will abstain from joining academics. This will weaken the knowledge system as it will be bereft of quality teachers. The administration should consider the long-term implications of carrying on with such a policy," she added.
Unfair extraction of services
Several ad-hoc teachers have voiced their concern regarding the unfair extraction of their services over the past many years. Their problem has been compounded by the absence of benefits that rightfully accrue to permanent employees.
Talking to The Federal, Sarita Bhoi, assistant professor (ad-hoc), Motilal Nehru College, said: "Teachers working in ad-hoc capacity are, for instance, neither entitled to gratuity, provident fund and increments in pay, nor to promotions."
Also read: UGC launches five fellowships, research grants to mark Teachers' Day
The ad-hoc teaching staff are also denied full range of medical benefits and different kinds of paid leave like study leave, childcare leave, or leave for attending conferences.
"Many ad hoc teachers hoped to land a permanent job after the recent round of interviews. We feel abandoned by the system," reiterated Bhoi.
DU report
DU authorities though have contested the charges of growing adhocism leading to displacement of teachers by presenting a report that claims that the rate of displacement was meagre and in single digits.
The Federal tried reaching out to the varsity administration for comments to validate the contents of the report, but has got no response till the filing of this report.